He's my person. He's always been my person. My best friend, my confidant, probably the love of my life.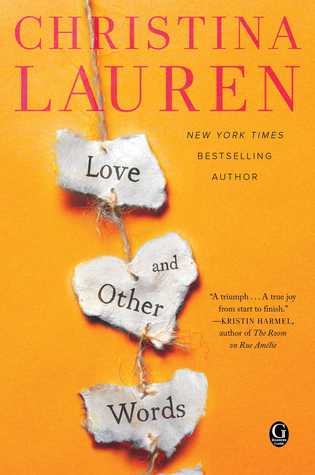 When Macy was an awkward teenager, her father bought a vacation home in California wine country. The vibrant, noisy, entirely wonderful Petropolous family lived next door, and Macy and Elliot became instant friends. Over the years, their friendship slowly became more. Elliot became Macy's first kiss. Her first love. Her first time. Then, in one horrific weekend, Macy's life is ripped to shreds.
Ten years later, she's a resident in critical care pediatrics. She's engaged to an older man. She has a couple close friends, but she's never really let anybody new into her life. Not for real, and not after what happened with Elliot. And then she sees him. It's a total coincidence, and it completely shakes up her life. With Elliot back in her life, Macy must revisit those painful memories and determine for herself whether she's truly satisfied with the way things turned out.
Wow. Just… wow. I did not expect to have such feelings. I could cry right now just thinking about it! The longing, the history, the tension. The flawed perfection that is Elliot. I can't even form complete sentences right now because I am so blown away.
Christina Lauren are quickly becoming one of my favorite author duos. Roomies was one of my favorites of 2017 and I can see Love and Other Words easily sitting atop the list of my favorites of 2018. This book had everything I look for in a romance – an emotional connection, a deep history, second chances, a few heartbreaking moments, and, most of all, a couple that just clearly belongs together.
I'd give this book all of the stars and every recommendation I possibly can.
Final rating: ★★★★★
I received a free advance copy of Love and Other Words from the publisher (via Netgalley) in exchange for my honest review. Thank you!