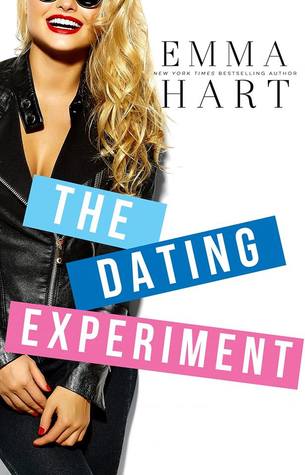 ⭐ Add on Goodreads ⭐
1. Get over my best friend's brother.
2. Remember that I'm over him.
3. Prove I can date other people.

It should be easy.
It's not.

Setting up a dating website with the guy I've been in love with since I was five wasn't my smartest idea.
Especially since he's my best friend's brother—thankfully, she's okay with the fact I'm pulling a Sandy and I'm hopelessly devoted to him.

Which is why it's time to get over him.

So I do something crazy and ask Dominic Austin to find me a date. He does—if I find him one, too.

Since we own Stupid Cupid, it should be easy, right? And it is.
My date is perfect. His date is perfect. Everything is perfect.
Until he kisses me…

Three dates.
One kiss.
And a big-ass mess…
AVAILABLE NOW AT MAJOR ONLINE RETAILERS
MY REVIEW
I knew I would love this book when it started with this passage:
Not all Mondays are made equal.
Some start with you spilling your coffee or starting your period.
Others start with unsatisfying sexual dreams about your best friend's brother.
I'm all about fun books here at The Bibliophagist. I like to laugh. I like to swoon. I like to alarm my boyfriend by randomly shouting, "OH MY GOD!" as I'm reading a book. All of this happens when I read an Emma Hart book. I loved The Hook-Up Experiment, which featured Peyton, Dom's sister (and Chloe's best friend). Peyton and Elliott were so perfect together and the chemistry between Chloe and Dom was already palpable even in the little snippets that we saw. I was so excited for their book.
And… yeah, I loved it.
I actually read the whole book in one sitting starting about fifteen minutes after it showed up on my Kindle. I loved the sexual tension. (Ugh, give me all the sexual tension!) It's one of my favorite things in a romance. That and the bickering. When it's done right, I love some bickering between two people who can't seem to grasp that they're in love. I think I've mentioned before that I love it when the reason two people fight all the time is that they don't know what else to do with all that attraction they feel. In real life, I'd be so annoyed. But in a book? I can't get enough.
Another thing that I loved about this book was that there was never that weird, "Oh, I couldn't date you because you're my best friend's brother and she'd be mad." Peyton is so supportive of Chloe and never discourages her from pursuing Dominic. There are maybe some other reasons that I'm a little miffed at Peyton, but hey, she thought she was doing the right thing.
In the end, I had a great time reading this book and can happily recommend it to any fans of contemporary romance (and especially fans of enemies-to-lovers and best friend's brother tropes).
Final rating: ★★★★☆
I received a free advance copy of The Dating Experiment from Inkslinger PR in exchange for my honest review. The Dating Experiment is now available.
Previously: The Hook-Up Experiment
ABOUT THE AUTHOR
By day, New York Times and USA Today bestselling New Adult author Emma Hart dons a cape and calls herself Super Mum to two beautiful little monsters. By night, she drops the cape, pours a glass of whatever she fancies—usually wine—and writes books.
Emma is working on Top Secret projects she will share with her followers and fans at every available opportunity. Naturally, all Top Secret projects involve a dashingly hot guy who likes to forget to wear a shirt, a sprinkling (or several) of hold-onto-your-panties hot scenes, and a whole lotta love.
She likes to be busy—unless busy involves doing the dishes, but that seems to be when all the ideas come to life.
SIGN UP FOR ALL NEW RELEASE INFO!
FACEBOOK / TWITTER / GOODREADS / AMAZON AUTHOR PAGE