So, in case you hadn't figured it out by the title of the post, today is my birthday! I saw these book tags over at Siobhan's Novelties and thought I might as well participate since they looked like so much fun! Also, shameless Twitter plug — I'm doing a birthday giveaway over there and it ends today. Feel free to enter if you haven't already!

COUNT YOUR BIRTH DAY ALONG YOUR BOOKSHELF AND THEN SUBTRACT YOUR BIRTH MONTH
24 – 5 = 19, so the 19th book on my bookshelf is… Carry On by Rainbow Rowell! I loved this book so much!
IF YOU COULD SPEND YOUR BIRTHDAY WITH ANY FICTIONAL CHARACTER WHO WOULD IT BE AND WHY?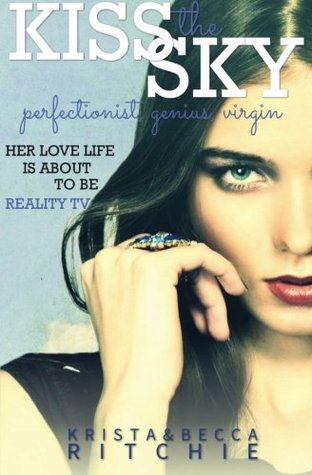 I think I'd have to go with Rose Calloway from Kiss the Sky by Krista & Becca Ritchie. As for why, she's a really strong, empowering character and I bet she'd go all-out to make sure the birthday celebration was fun for everyone. She'd probably also bring all the Hales, Meadows, and Cobalts, so it would be a party for sure.
FIND A BOOK THAT TAKES PLACE IN THE SEASON YOU WERE BORN IN
I actually had a lot of trouble coming up with a book set in spring! I finally settled on this one, which I read in 2016. It's about a town that goes underwater when the spring rains start before the ground has thawed from winter.
FIND A BOOK THAT IS THE COLOR OF YOUR BIRTHSTONE
If my Read the Rainbow challenge has taught me anything, it's that I hardly read any green books at all! (Especially not emerald green.) This book was really great, though, and I highly recommend it.
PICK A BOOK SET IN A TIME PERIOD, WORLD, OR COUNTRY YOU WOULD LIKE TO HAVE BEEN BORN IN
I'm a 90s baby through and through. I love (almost) everything about the 90s and I feel like it was really the time period I belonged in. If I had to pick a different time period, I'd do the 80s. I love 80s music, movies, and tv shows.
---
The Rules
Always Always Always pingback/link to icebreaker694's site (she wants to see your answers).
Post this on your birthday!!! Or not, y'know, you do you.
Answer the questions! (You might have to do some digging, hope that's not a problem.)
Tag as many bloggers as you can! (At least 1+ so the tag won't die!)
When's your birthday (month + day)?
May 24
What's your Zodiac sign?
Gemini
What's your birthstone?
Emerald
Do you know someone with the same birthday?
Actually, yes. My uncle has the same birthday as me. Also: Bob Dylan, Greg Berlanti, and Queen Victoria. And G-Eazy, who mentions being a "crazy f*cking Gemini" in Him & I.
What historical event occurred on your birthday?
I don't think anything really amazing has ever happened on May 24, but according to Wikipedia, the Brooklyn Bridge opened and the first Eurovision song contest was held.
What do you usually do to celebrate your birthday?
Well, now that I'm a Certified Adult, I usually celebrate by going to work just like any other day. Usually my coworkers will get me cupcakes and the boss will buy me lunch. This year I'm not sure because our surgeon just quit (yesterday was his last day) and so things are a little awkward at the office.
My boyfriend's birthday is two days after mine (and one or both of our birthdays typically fall on Memorial Weekend), so his family usually comes up to celebrate. As usual, we'll be celebrating in Brooklyn… but his sister-in-law's baby is due any day now, so the celebration might be in a hospital this time! (Honestly, a new baby would be the best birthday present!)
Were you born in the morning, afternoon or night?
Morning. 10-ish, I think.
If you could have any present in the world, what present would it be?
My own personal library would be nice!
How did you get your name?
Well, the story goes that my mom wanted to name me Rose (she really likes flower names) but my dad vetoed that. He was really into Hall and Oates so I'm Sara with no H.
Have you ever forgotten your birthday?
I don't think so. If nothing else, Facebook will remind me!
Book flash: Five books you'd want to be given on your special day!
Well, this is an incredibly easy question.
Always Never Yours by Emily Wibberley & Austin Siegemund-Broka
At the Edge of the Universe by Shaun David Hutchinson
The Anatomical Shape of a Heart by Jenn Bennett
a preorder of What If It's Us by Becky Albertalli & Adam Silvera
a preorder of Save the Date by Morgan Matson
---
I'm tagging:
Anybody with a birthday coming up! I can't really expect you to do a birthday tag if it's not your birthday, can I?