I was tagged by Jamsu for the Bookish A-Z Survey! Thank you!! The tag was created by Jamie at Perpetual Page Turner (one of the very first book blogs I ever followed, by the way!) back in 2013.
---
AUTHOR YOU'VE READ THE MOST BOOKS FROM
According to Goodreads, my all-time most read author is Francine Pascal, most likely because I read her entire Fearless series (36 books) over one summer when I was in high school. More recently, it would be Krista & Becca Ritchie. I've read everything they've ever written, which is currently (also according to Goodreads) 16 books.
BEST SEQUEL EVER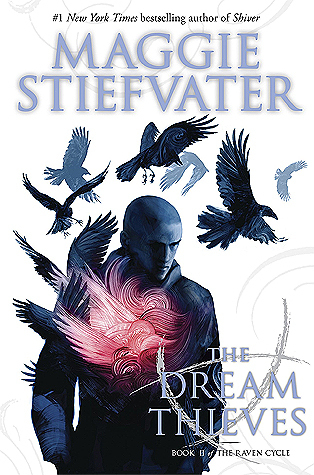 The best sequel ever is a pretty hard decision. I've read a lot of books… Can I do the best sequel of the year so far? Because that's definitely The Dream Thieves.
CURRENTLY READING
I'm currently reading three books!
DRINK OF CHOICE WHILE READING
I don't usually drink (or eat, for that matter) anything while I'm reading. I suppose water, if I had to pick. I don't want to ruin my books by spilling anything on them.
E-READER OR PHYSICAL BOOK
As long as I'm reading, I don't really care. I usually check out ebooks from my library and I usually get electronic ARCs, but these days, most books I actually buy myself are physical copies.
FICTIONAL CHARACTER YOU PROBABLY WOULD HAVE ACTUALLY DATED IN HIGH SCHOOL
Aside from a couple really awkward nights, I didn't date anybody in high school, so I'm not sure how to answer this. 🤷
I was really into musicians when I was in high school. Like, any kind of musician. Doesn't matter if it was the guy in the electropop band or the emo band or the indie rock band or the guy who played the trumpet in band with me… so pretty much any fictional musician would've been at the top of my list.
GLAD YOU GAVE THIS BOOK A CHANCE
Maybe Peter F. Hamilton's Void trilogy? It's not what I usually read, but it was so good.
HIDDEN GEM BOOK
Infini by Krista & Becca Ritchie — I feel like everybody talks about and hypes up the Addicted series but Infini is my favorite thing that they've written.
You Know Me Well by Nina LaCour & David Levithan — I see people talking about other books by these authors all the time, but never this one!
Operation Prom Date by Cindi Madsen — It's just a super cute, super swoony romance about a girl who's determined to go to prom with her crush.
IMPORTANT MOMENT IN YOUR READING LIFE
Probably March of this year when I decide to take blogging more seriously. I made the jump to WordPress, got a lot more involved in the bookish community, and stepped way out of my comfort zone. I'm so glad I did.
JUST FINISHED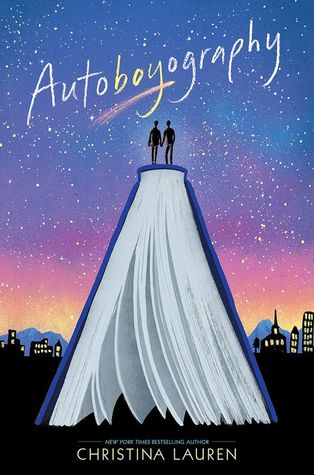 I just finished Autoboyography by Christina Lauren.
KINDS OF BOOKS YOU WON'T READ
I don't know if there are any kinds of books that I flat-out won't read. I'll give most things a chance! But in general, I don't like BDSM, dark romance, and anything really heavily religious.
LONGEST BOOK YOU'VE READ
It was one of the Harry Potters, I'm sure!
MAJOR BOOK HANGOVER BECAUSE OF
To be 100% honest, the biggest book hangover I ever had wasn't even from a published book! All the other books I was reading at the time made me so mad because they weren't nearly as good.
NUMBER OF BOOKCASES YOU OWN
I have a big built-in floor-to-ceiling bookcase in my living room + a little bookcase in my loft area upstairs. Plus my bed has a little bookshelf on each side, which is nice.
ONE BOOK YOU HAVE READ MULTIPLE TIMES
I don't re-read very often, but the most recent is The Catcher in the Rye and before that was Simon vs. the Homo Sapiens Agenda. I know this question is asking for one, but I have to be a rebel and do two. 🙂
PREFERRED PLACE TO READ
Anywhere quiet where people will leave me alone with my books! This is most frequently my bed or my couch.
QUOTE THAT INSPIRES YOU/GIVES YOU ALL THE FEELS FROM A BOOK YOU'VE READ
"I know I love someone when I can't remember what they look like in any real way. I can never seem to recall whether they're handsome or ugly or if other people think they're cute. All I know is that when I'm not with them and I think about them, where their face should be is this big cloud of good feelings and affection."
I just think this quote from Emergency Contact is so cute and it definitely gives me all the feels. ❤
READING REGRET
I don't really have any reading regrets! I've kind of always just read whatever I felt like reading. If anything, I wish I was more comfortable with DNFing, but that's not so much a regret as just something that would make my life easier.
SERIES YOU STARTED AND NEED TO FINISH (ALL BOOKS ARE OUT IN SERIES)
Usually, if I'm really into a series, I'll just marathon the whole thing right away. If I haven't read all the books that are out, it's because I don't want to. So… I'm not really sure that there are any series I've started and not finished that I actually want to complete.
THREE OF YOUR ALL-TIME FAVORITE BOOKS
Honestly, this could change in the next five minutes, but right now:
UNAPOLOGETIC FANGIRL FOR
I love friends-to-lovers and I love enemies-to-lovers and I really love friends-to-enemies-to-lovers.
VERY EXCITED FOR THIS RELEASE MORE THAN ALL THE OTHERS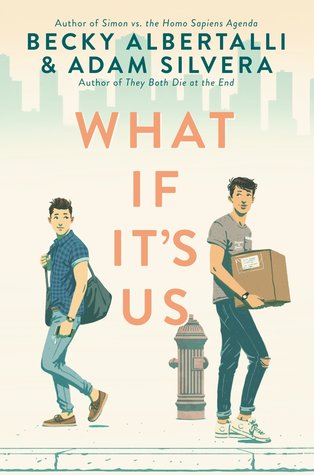 I feel like I say this in every tag ever, but WHAT IF IT'S US.
WORST BOOKISH HABIT
Checking out way too many books from the library and then having to find time to read all of them while still keeping on top of ARCs.
X MARKS THE SPOT: START AT THE TOP LEFT OF YOUR SHELF AND PICK THE 27TH BOOK
Words of Radiance by Brandon Sanderson! One of the most intimidating books on my shelf!
YOUR LATEST BOOK PURCHASE
Haha, it's The Secrets of the Starbucks Lovers by Larissa Zageris and Kitty Curran. I still can't believe that I spent $7.50 on it, so I'm on a bit of a book-buying ban right now. 🙂
ZZZ-SNATCHER BOOK (LAST BOOK THAT KEPT YOU UP WAY LATE)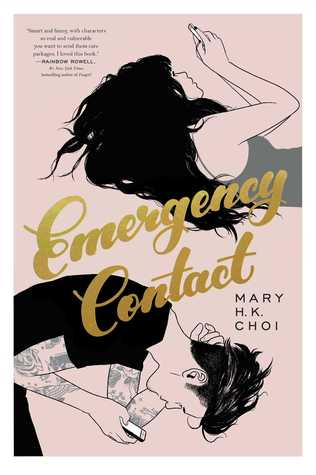 I think it was Emergency Contact by Mary H.K. Choi! I couldn't put it down!
---
I'm tagging:
Ginny ⬩ Bibi ⬩ Lori ⬩ Jennifer ⬩ Libby
As always, no pressure! Let me know if you like tags and also if you hate them. If I didn't tag you and you think this looks fun, please do it and link back to me so I can see your answers!