Thank you to Bibi for tagging me in this one! I love Netgalley and I've seen this one floating around but haven't done it yet. Thanks for the push to do it. 🙂
---
★ RULES
Link back to the tag's creator: Kourtni at Kourtni Reads
Thank and link back to the person who tagged you.
Answer the questions the best you can. If you don't use NetGalley, you can substitute other sites or places where you get books!
Tag a few people to do this too!
---
★ AUTO-APPROVED: WHO'S ONE AUTHOR WHOSE BOOKS YOU AUTOMATICALLY WANT TO READ, REGARDLESS OF WHAT THEY ARE ABOUT?
I wish somebody would auto-approve me!! But here are six authors that I always want more from.
Krista & Becca Ritchie
R.S. Grey
Rainbow Rowell
Jenn Bennett
Becky Albertalli
V.E. Schwab
★ REQUEST: WHAT MAKES YOU WANT TO REQUEST A BOOK ON NETGALLEY?
I used to request just about everything that looked remotely interesting, but that's gotten to be a problem over the years. Now I only request books that I'd actually buy for myself.
★ FEEDBACK RATIO: DO YOU REVIEW EVERY BOOK YOU READ? IF NOT, HOW DO YOU DECIDE WHAT BOOKS TO REVIEW?
I do! I have a couple books I still have to read and review, but I make a point to review every book that I read.
★ BADGES: IF YOU COULD CREATE ONE BADGE TO DISPLAY ON YOUR BLOG, WHAT WOULD IT BE FOR?
I'm going to steal from Bibi, who stole from Amy: "I'd like a badge to show my most reviewed genre so publishers can see what genres I like to read the most."
★ WISH FOR IT: WHAT'S ONE BOOK THAT YOU ARE ABSOLUTELY DYING TO READ?
Just one? No. Here are many.
★ 2018 NETGALLEY CHALLENGE: WHAT WAS THE LAST BOOK THAT YOU RECEIVED AS AN ARC THAT YOU REVIEWED? IF YOU'VE NEVER RECEIVED AN ARC, WHAT'S THE LAST BOOK YOU REVIEWED?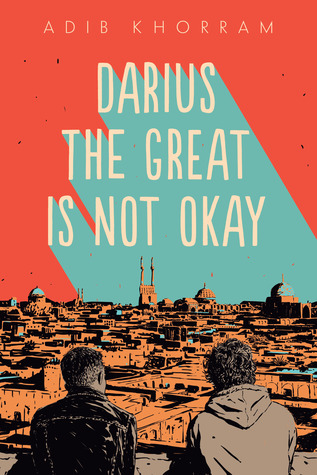 The last ARC that I reviewed was Darius the Great is Not Okay by Adib Khorram.
---
I'm tagging: Hamad ★ Daniel ★ Catherine ★ Leslie ★ Brittany
As always, no pressure. Feel free to ignore me or feel free to tag yourself. ❤