I was tagged by Leslie for The Office Book Tag! Confession time: I have watched an episode of The Office here and there, but I haven't watched all of it! I know!! I need to get on that soon!
---
1. Michael Scott – Book that tried WAY too hard: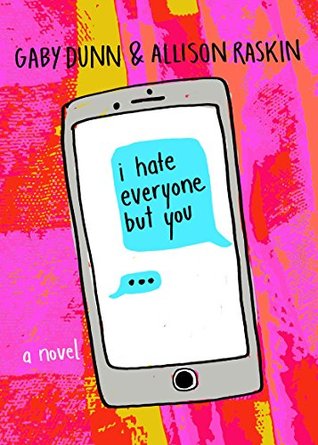 I really wanted to love I Hate Everyone But You but it fell so short for me. I think I get where the authors were trying to go with it, but they went so far that I just ended up hating it.
---
2. Dwight Schrute – Book that ended up being a lot more complex than you thought it would be:
I Stop Somewhere ended up being a lot more serious than I expected. It was a really heavy book and while it was good, I don't know that I would actually recommend it.
---
3. Jim Halpert – YOU in a book. Book/character that you related to a ton: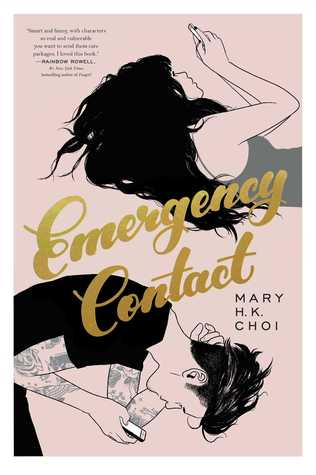 I have to go with Leslie's answer — Penny from Emergency Contact. I mentioned in my review that I had a friendship a lot like Penny and Sam's when I was that age, and I just really loved this book.
---
4. Pam Beesly – Seriously underrated but amazing book you wish everyone would read: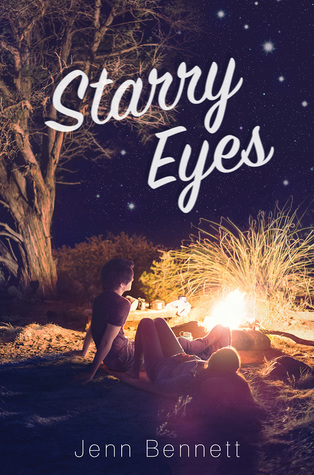 Starry Eyes! I know that I talk about this book all the time, but I wish that it got more attention because it's just so good.
---
5. Ryan Howard – THE INTERN. Debut novel that impressed you:
My favorite debut so far this year is Love Scene, Take Two! I can't wait to read more from Alex Evansley.
---
6. Andy Bernard – ANNOYING book/character that you can't help but love (or not):
Actually, every character in Naomi and Ely's No Kiss List is terrible and I would never want to meet any of them in person, but the book as a whole was really entertaining.
---
7. Robert California – Book/character/plot that went over your head or was really confusing:
I don't actually know if A Visit from the Goon Squad was confusing or if it went over my head, but it was a real mess and I don't know how it won a Pulitzer.
---
8. Angela Martin – Book with a plot that didn't appeal to you at first but you ended up loving: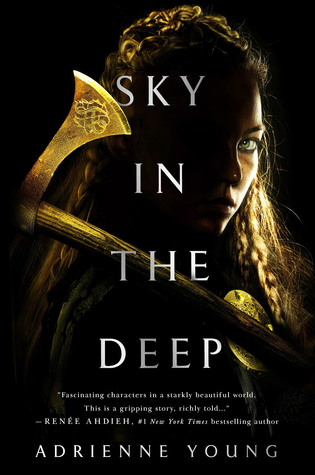 I really wasn't sure about Sky in the Deep when I first picked it up, but I ended up really loving it!
---
9. Kelly Kapoor – Favorite sassy character:
Meredith from Arrogant Devil is pretty sassy!
---
10. Kevin Malone – Book that features music:
Seven Ways to Lose Your Heart by Tiffany Truitt features a whole music festival!
---
11. Phyllis Lapin – Book that made you feel warm and fuzzy:
Anything Jenn Bennett writes makes me feel warm and fuzzy, but for the sake of this prompt, I'll go with Alex, Approximately.
---
12. Oscar Martinez – Book that has an awesome LGBT character that defies stereotypes:
There are a lot of LGBT characters in Running With Lions and I don't really think any of them fall into common stereotypes.
---
13. Stanley Hudson – Character/book that DGAF: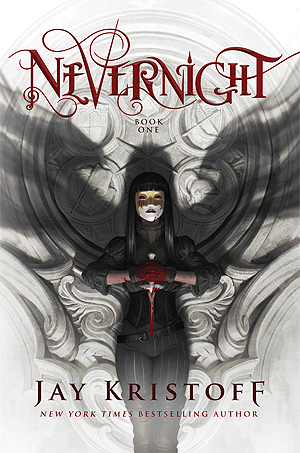 I'm once again going with Leslie's answer — Mia from Nevernight absolutely doesn't give a fuck.
---
14. Meredith Palmer – Book you couldn't stomach (too graphic/violent/romantic/vulgar – or whatever your reason!):
Definitely Pygmy by Chuck Palahniuk. I loved his books when I was in high school, but I read this one in college and just couldn't do it. I mean, I finished it, but I hated it and I really clearly remember laying on my boyfriend's couch and complaining to his roommate about it.
---
15. Creed Bratton – Book/series that only ever made you ask more questions: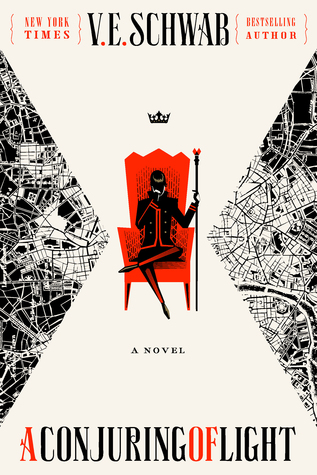 I love V.E. Schwab and everything she writes, but A Conjuring of Light ripped my heart out and then left a lot to be desired. I still had a lot of questions at the end of the book, and, well, it's the last book in the series, so that's not really a great thing…
---
I'm tagging:
Any fans of The Office and anybody who wants to do this!
Please link back to me if you do it so that I can see your answers! ❤