Thank you Lily Anna for tagging me in this one! Since this is about my bookshelf, I'll only be talking about books I own that are on my actual physical bookshelf.
This tag was originally posted by Cait @ PaperFury.
---
1) BOOK YOU OWN BUT HAVEN'T READ YET
I was just thinking about this the other day and I believe that, between ebooks and physical books, I currently have 135 books that I haven't read. I have a whole TBR page if you're interested, but I haven't updated it in a couple weeks.
2) BOOKS YOUR FRIENDS LOVE
Let's see… Daniel is trying to get me to read The Wise Man's Fear ASAP. (And I will, once I get a little bit more caught up.) I know a lot of people have really enjoyed Lifel1k3 too, so that's pretty high on my TBR. 🙂
3) BOOKS BY AN AUTHOR YOU LOVE
I'm pretty decent about reading books by authors I love, but two books on my shelf by authors that I love that I haven't read yet are Before the Devil Breaks You by Libba Bray and In the Woods by Tana French.
4) BOOK AT THE BOTTOM OF YOUR TBR
There are some books I got for free at BookCon that are pretty close to the bottom of my TBR. One of those books is Lone Wolf Lawman by Delores Fossen.
5) BOOK WITH COLOUR IN THE TITLE
The Astonishing Color of After!
6) BOOK SET SOMEWHERE YOU'D LIKE TO VISIT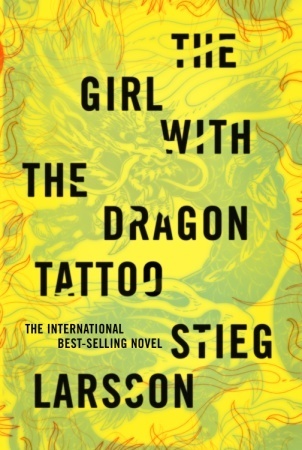 Steig Larsson's Millennium trilogy is set in Sweden and I would love to visit!
7) MOST COLLECTED AUTHOR
Definitely Tamora Pierce. I have so many of her books.
8) MISMATCHED SERIES
Most of my series are mismatched! Using the Diviners series as an example, I have the first book as an audiobook, the second book as an ebook, and the third book as a hardcover. I guess it would be nice if they matched, but I'm not really that picky.
9) BOOK YOU LOVE BUT DON'T REMEMBER WELL
I honestly hardly remember anything about Beauty Queens other than I absolutely loved it.
10) HOW MANY BOOKS DO YOU HAVE? + IS YOUR SHELF EVERYTHING YOU WANT IT TO BE?
I'm not even sure how many books I have. A lot. And no, my shelf is nowhere near where I want it to be, but I'm hoping that next time I move, I can arrange my books in a better way. (And hopefully I'll be moving soon.)
---
If you think this tag looks fun, please consider yourself tagged and link back to me so that I can see your answers! ❤ Have you read any of these books? Are any of them on your TBR? Let's talk in the comments!