I'm reading some big books right now, so it's taking me a little longer than normal to come up with blog posts. A quick tag like this was the perfect thing for me right now, so I want to say thank you to Shyla for tagging me! ❤
---
WHO | who is an author you'd love to have a one-on-one with?
I would love to hang out with Jenn Bennett! I think we'd have so much fun together.
WHAT | what genre/style do you most often gravitate to?
I love, love, love contemporary romance. If it's a cute contemporary romance without a ton of angst, I'm probably going to love it.
WHERE | where do you prefer to read?
I'm not really that particular about where I read, but I probably get the most reading done in my bed (with my cat in my lap).
WHEN | what time of day do you prefer to read?
On an ideal day, I'll read from the time that I finish dinner until I go to bed. (Most days are not ideal days, though.)
WHY | why is your favorite book your favorite book?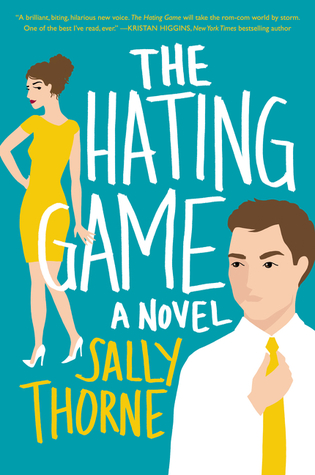 I love The Hating Game because it includes some great banter… and I'm also a sucker for a great enemies-to-lovers romance.
BONUS: HOW | how do you go about selecting what book you'll read next?
I could write a whole blog post about how I decide what to read next. But, in general, I prioritize ARCs over most other things and if I don't have any ARCs, I'll just choose something off my shelf at random.
---