So, forever and a day ago, Sahi tagged me in this one. I'm slowly making my way through my backlog of tags and I'm finally doing this one! Thank you, as always, for the tag! ❤
I don't know much of anything about Bollywood, but I'm going to do my best!
---
RAJA BABU | name a classic that has held the test of time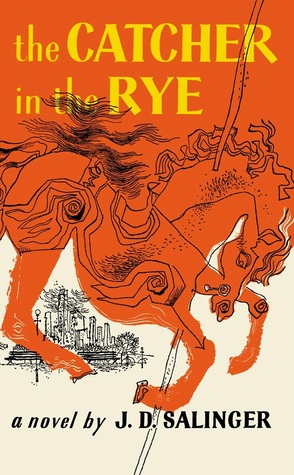 A classic that, for me, has stood the test of time is The Catcher in the Rye. It might have been written more than 60 years ago, but it still feels completely relevant.
---
SHAH RUKH KHAN & KAJOL | name a fictional couple who have chemistry (doesn't have to be romantic)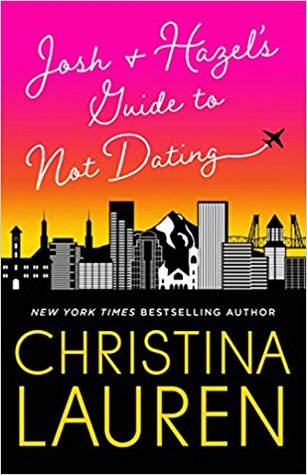 I was just looking back through the books I've read in 2018 and wow, I haven't read a book with good chemistry since AUGUST. I need to fix that ASAP! The last book I read where the chemistry really jumped out at me was Josh and Hazel's Guide to Not Dating.
---
PADMAAVAT | pick your favorite controversial or problematic read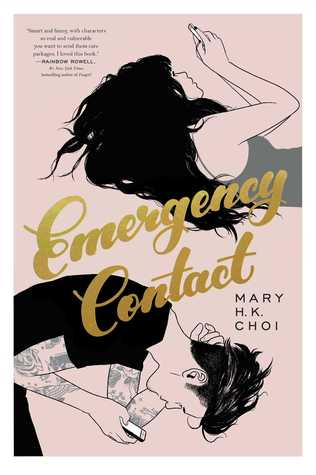 If we're talking controversial as in "having a lot of mixed reviews," my favorite is probably Emergency Contact. I loved this book so much, but it seems like most people either love it or hate it. I get that Penny is a lot to handle, but I feel like most teenagers are. She felt really realistic to me and I loved her friendship (and then relationship) with Sam.
---
THE THREE KHANS (SHAH RUKH, AAMIR & SALMAN) | name your favorite trio
I really struggled with this prompt because the obvious answer is Harry, Ron, and Hermione, and I didn't want to go with the obvious answer! So I decided to go with Lo, Ryke, and Connor from Krista & Becca Ritchie's Addicted/Calloway Sisters series! They have the best friendship and the best banter.
---
FAWAD KHAN | name a fictional character you would die for
I would literally die for Ghüs from Saga. LITERALLY DIE. He is so cute and he's my favorite and if anything happens to him I have no idea what I'll do.
---
KABHI KHUSHI KABHI GHAM | name a book with complicated family dynamics… because it's all about loving your parents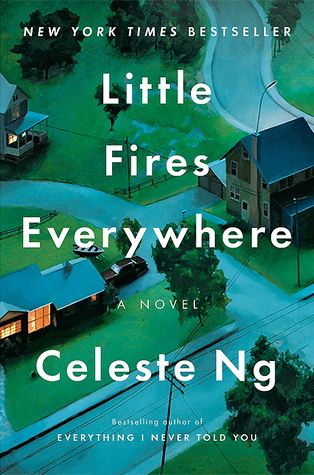 As soon as I read "complicated family dynamics," I thought of Little Fires Everywhere.
---
HRITHIK ROSHAN | name a fictional character whose name you struggle to pronounce correctly
Anybody from the Throne of Glass series, honestly.
---
KHOOBSURAT | name a book with a beautiful cover (that you wouldn't feel guilty about taking a selfie with)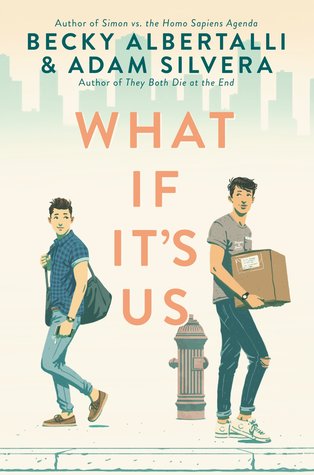 I would actually frame this cover and hang it up in my house because I love it so much. I haven't gone so far as to take a selfie with it, but I haven't fully ruled it out as an option.
---
ARJUN KAPOOR & RANVEER SINGH | name your bookish bromance to end all bromances
Oh my goodness, the friendship between all of the Raven Boys! I love them so much!!
---
DEV PATEL | name an author you need more from
I always need more from Jenn Bennett! She's my favorite contemporary YA author and her books always make me so, so happy.
---
BEND IT LIKE BECKHAM | name a book that made you extremely happy
Love Scene, Take Two was so cute. It checked all of my boxes and felt like it was written just for me.
---
AISHWARYA RAI BACHCHAN | pick two books with beautiful covers, one that did live up to your expectations and one that did not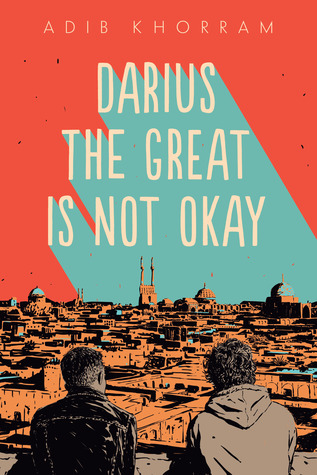 I love the cover for Darius the Great is Not Okay, and I loved the book.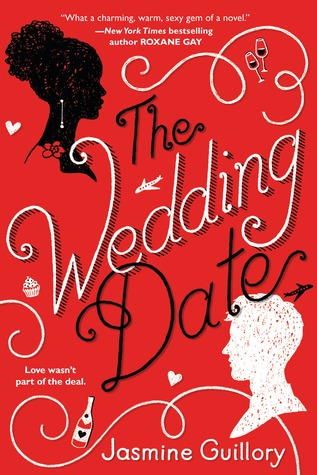 I also love the cover for The Wedding Date, but I was so, so disappointed by this book.
---
RAAZI | name a book that more or less broke your very soul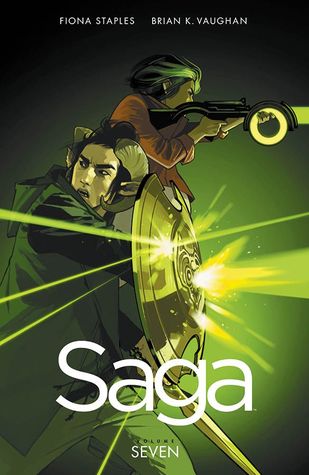 The ending of Saga, Vol. 7 definitely, absolutely, completely broke my soul. I'm not sure how I'm supposed to function, honestly.
---
ANUSHKA SHARMA | name a female character you admire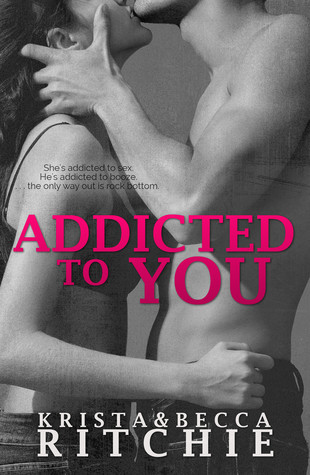 For all she's been through and everything she overcomes throughout the series, I really admire Lily from Krista and Becca Ritchie's Addicted series. (Side note: this series has the worst covers.)
---
SLUMDOG MILLIONAIRE | name a book with an underdog that you rooted for from the first page you met them
I have to steal Sahi's answer here and go with Nicholas from Fence! He's such an underdog and I loved him from the first page.
---
VICKY KAUSHAL | name a precious fictional character
I don't have a picture for this one, but I love Abraxos from the Throne of Glass series!
---
DOSTANA | name a book you think could have been done better
Lucas started off well enough, but then it tried to tackle way too many topics and got lost along the way. I think it would have been much better as a cute friends-to-lovers romance without all of the tough topics it tried to address.
---
SHAHID KAPOOR & ISHAAN KHATTAR | name a book with some fantastic fictional siblings
I could not possibly go with a family other than the Grants from Save the Date! They have their problems, for sure, but they love each other so much and they're always there for each other.
---
DEEPIKA PADUKONE | name a book with positive mental health representation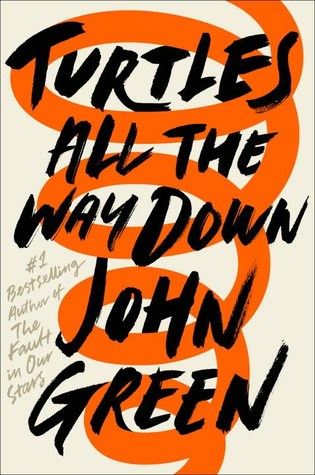 I think that Turtles All the Way Down has what's probably the best depiction I've ever seen of anxiety. I've never seen a book represent thought spirals quite so accurately and it kind of hurt to read it, but it was also so nice to feel like someone understands.
---
MANIKARNIKA: THE QUEEN OF JHANSI | name some of your most anticipated releases of 2019
Okay, so I could write an entire dissertation on books that I'm excited for, but here are the first three that I thought of when I read this prompt.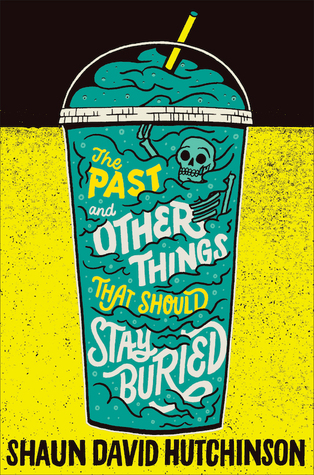 ---
KARAN JOHAR | name an iconic author
I wanted to go with an iconic author that I've read something from fairly recently, so I went with Philip Pullman. I loved His Dark Materials and read La Belle Sauvage earlier this year.
---
(BONUS) Select your favourite Bollywood film & or performer (or even song) and create a question
I'm sorry, but I do not know nearly enough about Bollywood to have an answer for this one. 😦
---
I'm not tagging anyone in particular for this one, but if you want to do it, please go ahead and link back to me so I can see your answers!