I'm not really sure how it's possibly already the end of the year (wasn't it just July like a minute ago??) but somehow we're already in the middle of December. I have a few festive tags coming up but I thought I'd start with the End of the Year Book Tag. I was tagged for this one by Siobhan!
Are there any books you started this year that you need to finish?
I'm in a little bit of a slump right now and currently have both History Is All You Left Me and Wild Beauty on hold. I'll pick them up and read a chapter or two, but I really do need to finish them, and hopefully sooner rather than later. Other than those two (and a couple DNFs that I do not plan to revisit), I don't think there are any other books that I've started and not finished.
Do you have an autumnal book to transition into the end of the year?
Not really, sorry! I don't tend to do re-reads and I can't think of any autumnal books I've read recently.
Is there a new release that you're still waiting for?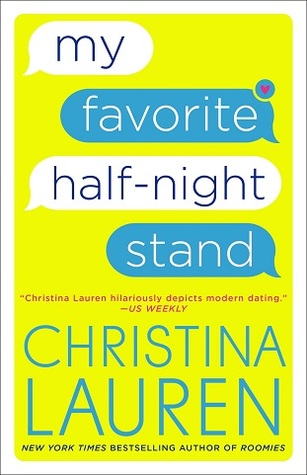 There are 2019 releases that I'm looking forward to, but is there anything left in 2018 that I'm still waiting for? Maybe just My Favorite Half-Night Stand by Christina Lauren. It just came out and hopefully I'll be able to read it soon!
What are three books you want to read before the end of the year?
Let's see… I have Becoming by Michelle Obama checked out from the library right now (and I love her) so hopefully I'll be reading that one soon. And An Assassin's Guide to Love & Treason and Vengeful were two of my most anticipated releases that I still haven't gotten around to, so hopefully I'll be getting to those soon, too. (No promises, though, December is going to be a busy month.)
Is there a book you think could still shock you and become a favorite of the year?
If I'm 100% honest, probably not. There are a few books that I'm excited to read (see above) but I don't think they'll top my list of favorites.
Have you already started making reading plans for 2019?
After that big post I did about planning for my blog, I'm sure no one will be surprised to hear that yes, I am already planning for 2019. I'll probably do a post about my 2019 plans at some point, but basically…
I'm setting a goal of reading 100 books
I'll probably do at least two or three reading challenges
I'd like to do some guest posts and collaborations (even though I don't really know how to start)
And I'm hoping that I'll be able to keep up my current schedule of posting every day
I'm tagging…
Anybody who's been searching for a tag! I've seen a lot of people do this one recently, so if you haven't done it yet, please consider yourself tagged. ❤