It's a week of holiday-themed tags and today I'm doing the Holiday Drinks Book Tag! I was tagged by Consu and this tag was created by Ariel @ WavesOfPages as part of Browsing For Books' Bookmas.
---
1. Hot Chocolate: Marshmallows and chocolate and whipped cream, oh my! Recommend a book that's sweet through and through.
Love Scene, Take Two was so sweet.
2. Peppermint Mocha: The flavor of peppermint is strong and distinct. Recommend a book with a lot of strong emotions.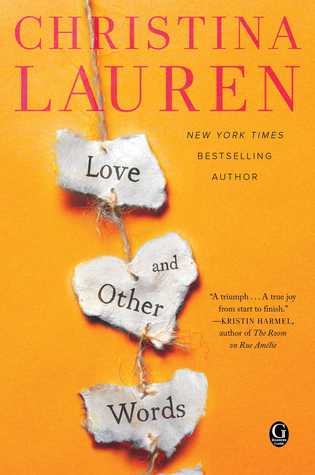 If you're looking for a book to make you swoon and cry and scream, maybe try reading Love and Other Words by Christina Lauren. This book was a rollercoaster of emotions.
3. Apple Cider: It's so good it can't be good for you, but it's from apples—that means it's healthy, right? Recommend a book full of characters with questionable morals.
Everybody in Vicious is pretty questionable.
4. Eggnog: It's creamy and smooth, with a little spice, and some people even add alcohol to it. Recommend a book that's mostly fun, with just a hint of danger.
Beauty Queens by Libba Bray is a really fun book!! There is a little aspect of danger, though, when you consider that the whole premise of the book is that a plane just crashed on a deserted island.
5. Gingerbread Latte: A drink with a veritable explosion of spices. Recommend a book with a lot of action.

Oh my goodness, definitely the Nevernight Chronicle. I can't wait for Darkdawn… only nine more months to go…
---
I'm tagging…