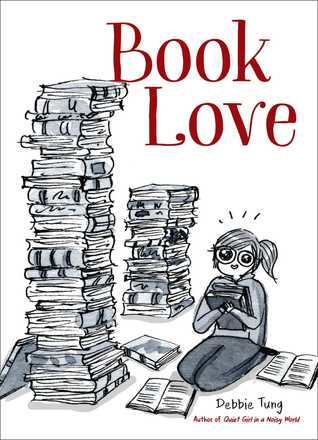 Book Love by Debbie Tung
Rating: ★★★★☆
Links:
Amazon
 • 
TBD
 • 
Goodreads
Publication Date: January 1, 2019
Source: ARC via Netgalley
Bookworms rejoice! These charming comics capture exactly what it feels like to be head-over-heels for hardcovers.
Book Love is a gift book of comics tailor-made for tea-sipping, spine-sniffing, book-hoarding bibliophiles. Debbie Tung's comics are humorous and instantly recognizable—making readers laugh while precisely conveying the thoughts and habits of book nerds. Book Love is the ideal gift to let a book lover know they're understood and appreciated.
I had seen about a million glowing reviews of Book Love when I finally decided to check my library to see if it was available. Much to my surprise, it wasn't even out yet! But it was available to read now on Netgalley, so I figured I might as well go for it. I read it, in its entirety, about fifteen minutes after downloading it.
This little collection of book-related comics was adorable.
And so me.
For example, me whenever I see a negative review of Emergency Contact:
And just… me in four panels:
This book was so cute and it would make a great gift for any book lover. Huge thanks to Netgalley and Andrews McMeel for the ARC!
---
Have you read Book Love? Is it on your TBR?
Let's talk in the comments!
---
Find me all over the internet: Goodreads | Twitter | Bloglovin'