Happy Top Ten Tuesday! It seems like the time has finally come to choose my top ten books of 2018 out of the 200+ books I've read this year. This is a little bit of an intimidating challenge, but I'm going to do my best. These ten books are in no particular order.
You might notice that all of these are fiction! I might do a top non-fiction list on another day. 🙂
---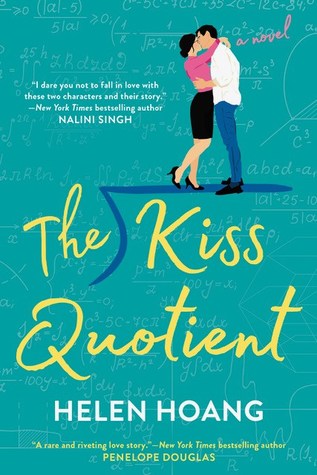 A heartwarming and refreshing debut novel that proves one thing: there's not enough data in the world to predict what will make your heart tick.

It doesn't help that Stella has Asperger's and French kissing reminds her of a shark getting its teeth cleaned by pilot fish. Her conclusion: she needs lots of practice — with a professional. Which is why she hires escort Michael Phan. The Vietnamese and Swedish stunner can't afford to turn down Stella's offer, and agrees to help her check off all the boxes on her lesson plan — from foreplay to more-than-missionary position…

Stella Lane thinks math is the only thing that unites the universe. She comes up with algorithms to predict customer purchases — a job that has given her more money than she knows what to do with, and way less experience in the dating department than the average thirty-year-old.

Before long, Stella not only learns to appreciate his kisses, but to crave all the other things he's making her feel. Soon, their no-nonsense partnership starts making a strange kind of sense. And the pattern that emerges will convince Stella that love is the best kind of logic…
---
Told in Kvothe's own voice, this is the tale of the magically gifted young man who grows to be the most notorious wizard his world has ever seen.

The intimate narrative of his childhood in a troupe of traveling players, his years spent as a near-feral orphan in a crime-ridden city, his daringly brazen yet successful bid to enter a legendary school of magic, and his life as a fugitive after the murder of a king form a gripping coming-of-age story unrivaled in recent literature.

A high-action story written with a poet's hand, The Name of the Wind is a masterpiece that will transport readers into the body and mind of a wizard.
---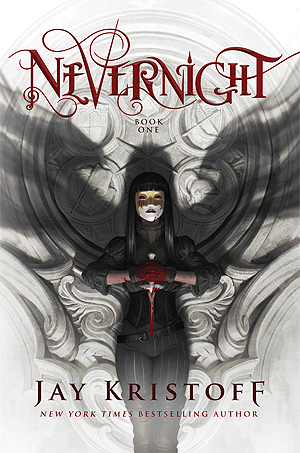 In a land where three suns almost never set, a fledgling killer joins a school of assassins, seeking vengeance against the powers who destroyed her family.

Daughter of an executed traitor, Mia Corvere is barely able to escape her father's failed rebellion with her life. Alone and friendless, she hides in a city built from the bones of a dead god, hunted by the Senate and her father's former comrades. But her gift for speaking with the shadows leads her to the door of a retired killer, and a future she never imagined.

Now, Mia is apprenticed to the deadliest flock of assassins in the entire Republic—the Red Church. If she bests her fellow students in contests of steel, poison and the subtle arts, she'll be inducted among the Blades of the Lady of Blessed Murder, and one step closer to the vengeance she desires. But a killer is loose within the Church's halls, the bloody secrets of Mia's past return to haunt her, and a plot to bring down the entire congregation is unfolding in the shadows she so loves.

Will she even survive to initiation, let alone have her revenge?
---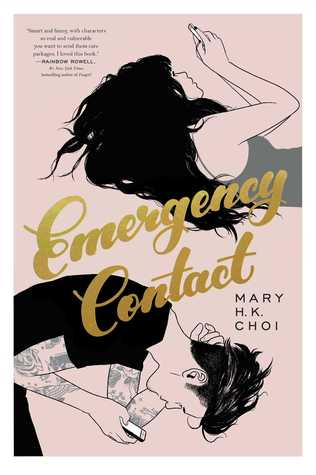 For Penny Lee high school was a total nonevent. Her friends were okay, her grades were fine, and while she somehow managed to land a boyfriend, he doesn't actually know anything about her. When Penny heads to college in Austin, Texas, to learn how to become a writer, it's seventy-nine miles and a zillion light years away from everything she can't wait to leave behind.

Sam's stuck. Literally, figuratively, emotionally, financially. He works at a café and sleeps there too, on a mattress on the floor of an empty storage room upstairs. He knows that this is the god-awful chapter of his life that will serve as inspiration for when he's a famous movie director but right this second the seventeen bucks in his checking account and his dying laptop are really testing him.

When Sam and Penny cross paths it's less meet-cute and more a collision of unbearable awkwardness. Still, they swap numbers and stay in touch—via text—and soon become digitally inseparable, sharing their deepest anxieties and secret dreams without the humiliating weirdness of having to see each other.
---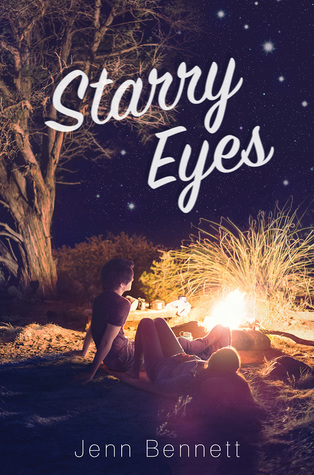 Ever since last year's homecoming dance, best friends-turned-best enemies Zorie and Lennon have made an art of avoiding each other. It doesn't hurt that their families are the modern-day Californian version of the Montagues and Capulets.

But when a group camping trip goes south, Zorie and Lennon find themselves stranded in the wilderness. Alone. Together.

What could go wrong?

With no one but each other for company, Zorie and Lennon have no choice but to hash out their issues via witty jabs and insults as they try to make their way to safety. But fighting each other while also fighting off the forces of nature makes getting out of the woods in one piece less and less likely.

And as the two travel deeper into Northern California's rugged backcountry, secrets and hidden feelings surface. But can Zorie and Lennon's rekindled connection survive out in the real world? Or was it just a result of the fresh forest air and the magic of the twinkling stars?
---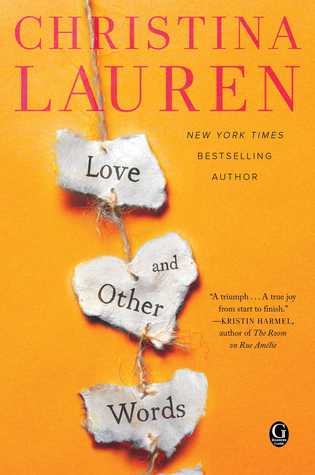 The story of the heart can never be unwritten.

Macy Sorensen is settling into an ambitious if emotionally tepid routine: work hard as a new pediatrics resident, plan her wedding to an older, financially secure man, keep her head down and heart tucked away.

But when she runs into Elliot Petropoulos—the first and only love of her life—the careful bubble she's constructed begins to dissolve. Once upon a time, Elliot was Macy's entire world—growing from her gangly bookish friend into the man who coaxed her heart open again after the loss of her mother…only to break it on the very night he declared his love for her.

Told in alternating timelines between Then and Now, teenage Elliot and Macy grow from friends to much more—spending weekends and lazy summers together in a house outside of San Francisco devouring books, sharing favorite words, and talking through their growing pains and triumphs. As adults, they have become strangers to one another until their chance reunion. Although their memories are obscured by the agony of what happened that night so many years ago, Elliot will come to understand the truth behind Macy's decade-long silence, and will have to overcome the past and himself to revive her faith in the possibility of an all-consuming love.
---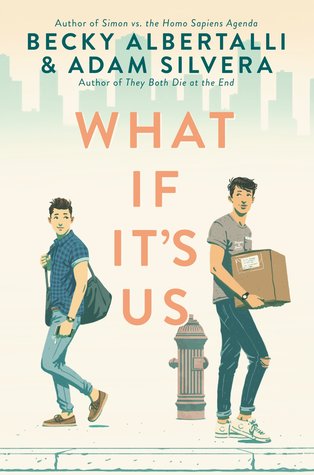 What If It's Us by Becky Albertalli & Adam Silvera
Arthur is only in New York for the summer, but if Broadway has taught him anything, it's that the universe can deliver a showstopping romance when you least expect it.

Ben thinks the universe needs to mind its business. If the universe had his back, he wouldn't be on his way to the post office carrying a box of his ex-boyfriend's things.

But when Arthur and Ben meet-cute at the post office, what exactly does the universe have in store for them?

Maybe nothing. After all, they get separated.

Maybe everything. After all, they get reunited.

But what if they can't quite nail a first date . . . or a second first date . . . or a third?

What if Arthur tries too hard to make it work . . . and Ben doesn't try hard enough?

What if life really isn't like a Broadway play?

But what if it is?
---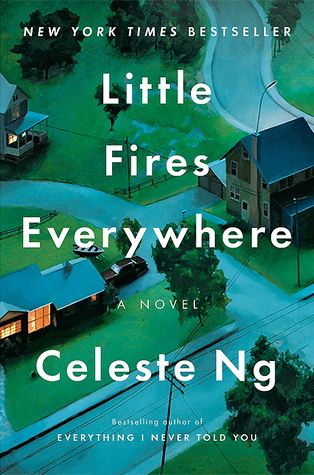 Everyone in Shaker Heights was talking about it that summer: how Isabelle, the last of the Richardson children, had finally gone around the bend and burned the house down.

In Shaker Heights, a placid, progressive suburb of Cleveland, everything is meticulously planned – from the layout of the winding roads, to the colours of the houses, to the successful lives its residents will go on to lead. And no one embodies this spirit more than Elena Richardson, whose guiding principle is playing by the rules.

Enter Mia Warren – an enigmatic artist and single mother – who arrives in this idyllic bubble with her teenage daughter Pearl, and rents a house from the Richardsons. Soon Mia and Pearl become more than just tenants: all four Richardson children are drawn to the alluring mother-daughter pair. But Mia carries with her a mysterious past, and a disregard for the rules that threatens to upend this carefully ordered community.

When the Richardsons' friends attempt to adopt a Chinese-American baby, a custody battle erupts that dramatically divides the town and puts Mia and Mrs. Richardson on opposing sides. Suspicious of Mia and her motives, Mrs. Richardson becomes determined to uncover the secrets in Mia's past. But her obsession will come at unexpected and devastating costs to her own family – and Mia's.

Little Fires Everywhere explores the weight of long-held secrets and the ferocious pull of motherhood-and the danger of believing that planning and following the rules can avert disaster, or heartbreak.
---
The one guy Bailey Rydell can't stand is actually the boy of her dreams—she just doesn't know it yet.

Classic movie fan Bailey "Mink" Rydell has spent months crushing on a witty film geek she only knows online as Alex. Two coasts separate the teens until Bailey moves in with her dad, who lives in the same California surfing town as her online crush.

Faced with doubts (what if he's a creep in real life—or worse?), Bailey doesn't tell Alex she's moved to his hometown. Or that she's landed a job at the local tourist-trap museum. Or that she's being heckled daily by the irritatingly hot museum security guard, Porter Roth—a.k.a. her new archnemesis. But life is a whole lot messier than the movies, especially when Bailey discovers that tricky fine line between hate, love, and whatever it is she's starting to feel for Porter.

And as the summer months go by, Bailey must choose whether to cling to a dreamy online fantasy in Alex or take a risk on an imperfect reality with Porter. The choice is both simpler and more complicated than she realizes, because Porter Roth is hiding a secret of his own: Porter is Alex…Approximately.
---
Debut author Alex Evansley delivers a sweet summer romance in this inventive novel about a young heartthrob and teen author falling in love.

Teddy Sharpe is kind of famous. He might actually be on his way to being really famous, especially if he'd nailed an audition for the lead role in the movie adaption of the newest bestselling young adult book series. There's just one problem: He totally blew the audition. And he's stuck in a tiny North Carolina airport. And his maybe-ex-girlfriend kind of just broke up with him.

The weekend isn't exactly looking good until Bennett Caldwell, author of the very book series he just auditioned for, takes pity on him and invites him to her family's lake house. Away from the glitz and glam of Hollywood for a few days, Teddy starts to relax . . . and somehow he and Bennett just click. But dating is hard enough when you aren't the subject of several dozen fanblogs, and the Internet is full of juicy gossip about Teddy and Bennett . . . gossip that Bennett might not be prepared to handle.

Chosen by readers like you for Macmillan's young adult imprint Swoon Reads, Alex Evansley's debut novel, written from both Bennett and Teddy's perspectives, will have teens laughing, swooning, and falling in love along with these fantastically relatable characters.
---
Did you do your own Top Ten Tuesday post today? Feel free to leave your link in the comments and I'll check it out! What were your top books of 2018? Have you read any of these? Let's talk in the comments!