Happy Top Ten Tuesday! Today's theme is last ten books I added to my TBR. I'm just going to talk about the last ten books that I bought for myself, because my TBR is basically just a running list in the back of my mind of things that sound interesting or that have gotten good reviews.
---
I had a day of used book shopping a couple weeks ago and found this one in a pile of books near the cash register. It hadn't even been shelved yet and I was so excited to find it! Little Fires Everywhere was one of my favorites of 2018 and I can't wait to read more from this author.
---
So, funny story. I've wanted to read this book since it came out 13 years ago. I loved E. Lockhart's books when I was in high school and asked my mom to buy me this for Christmas one year. Well, she bought me a book called Fly on the Wall, but it was not this one. (It was actually erotica. Both of us were mortified.) Anyway, I found this for $1, so I bought it.
---
This was an add-on for January's Book of the Month box. I've seen some really mixed reviews for it, but I'm hoping it'll be good!
---
And this was my actual January Book of the Month! It seems to be getting really good reviews and I'm hoping to read it soon.
---
The Luxe by Anna Godbersen
To be fair, The Luxe has been on my TBR for years. I recently found it at a used bookstore for $2, though, and added it to my physical collection. Fingers crossed that I'll actually read it and it won't just sit on my shelf taunting me forever.
---
I feel like I'm the only book blogger alive who hasn't read this book yet — even just going on my Goodreads, I have 30 friends who've reviewed it! I recently found it for $2 at a used bookstore and it's pretty short, so I'm hoping to read it soon.
---
In a pretty huge coincidence, I recently asked Rae what her favorite graphic novel of 2018 was, and she told me it was this one. A couple days later, I was at a used bookstore and found it for $3! I'm so excited to read this one.
---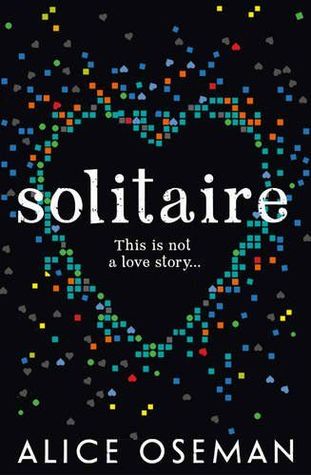 I have been meaning to read something by Alice Oseman for years. Her books are consistently praised by the book blogging community and they all sound so good! The problem is that I never find them in any bookstores or at my library. Well, I stepped into the fancy bookstore downtown one morning as I waited for the library to open, and they had one copy of Solitaire marked down like 75% on final sale. I had to buy it.
---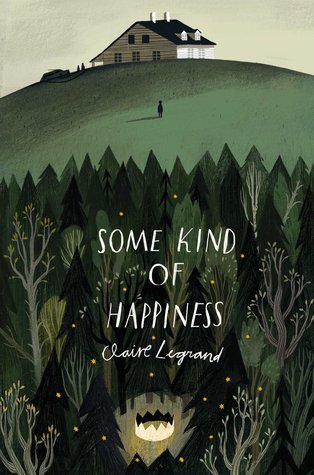 In the same shopping trip where I found Solitaire, I also found Some Kind of Happiness. I didn't love Furyborn and my copy of Sawkill Girls has been sitting on my nightstand for like three months, but I'm determined to love something by this author since I see her almost every weekend at my library. I'm hoping that the things that were a problem for me in Furyborn will be a nonissue in this middle-grade novel.
---
One of my favorite classes in college was a Scandinavian literature class I took as an elective. In it, we read A TON of mysteries, including one by Indridason. I haven't read anything else by him since, but I had to snap this book up when I found it for only $2.
---
Did you do your own Top Ten Tuesday post today? Feel free to leave your link in the comments and I'll check it out! Have you read any of these books? Which one should I tackle first? Let's talk in the comments!