Okay, we all know that I love songs and book tags, so I could not have been more excited when Daniel tagged me in his original song request book tag! In case you weren't aware, Daniel makes the best tags and he also has very good taste in both books and music. If you're not already following him, I mean… what are you waiting for.
---
Rules:
Thank and link back to tagger.
Credit to Daniel @ Page to Page
Listen to tagger's song requests! After you're done listening to the three songs the person who tagged you has chosen, choose a book that you think best goes along with that song and tell us why you chose it!
Request 3 songs of your own! Give any three songs (and your corresponding book choices that think go well with said song) you want for your taggers to listen and respond to!
Tag 5 people!
---
Daniel's Requests
1."Falling Apart" by Broods
I love this song so much and a book that I think it pairs well with is Darius the Great Is Not Okay by Adib Khorram. Darius' life is absolutely falling apart — he's awkward, nerdy, self-conscious, he struggles with depression, doesn't really have any friends, gets bullied a lot, has to go to Iran and doesn't even speak Farsi… the list goes on. This song could be Darius' anthem.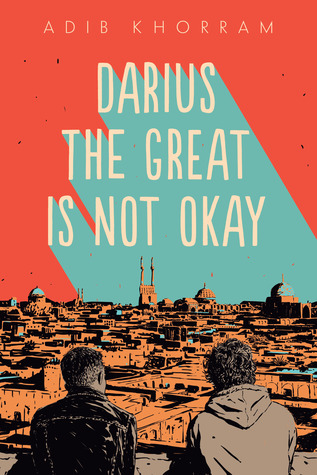 2. "Not What I Meant" by dodie
THIS SONG. I love it but I wasn't too sure which book to pair it with, but then it hit me — The Brightsiders by Jen Wilde. This book is about a teenage rockstar whose life gets a little out of control and I think that both "not what I meant when I said that I wanted to be seen" and "will I have grown a little empire or made a fucking mess" both fit with the tone of the book really well.
3. "The Luckiest" by Ben Folds
The Luckiest is one of my all-time favorite songs! What better book to pair with it than one of my all-time favorites, The Hating Game.
I don't get many things right the first time,
In fact, I am told that a lot
Now I know all the wrong turns
The stumbles and falls brought me here
Is this not Josh and Lucy and all the games they play before they finally admit that they like each other?
---
My Requests
1. "Bullet" by Steel Train
I've always thought that Bullet could inspire a really good book. Jack Antonoff has such a way with words (and, let's be honest, this song is my jam) and the line "now after all that we lost, I swear I'll never let go" reminds me of a good second chance romance. One of my favorite second chance romances is Infini by Krista & Becca Ritchie.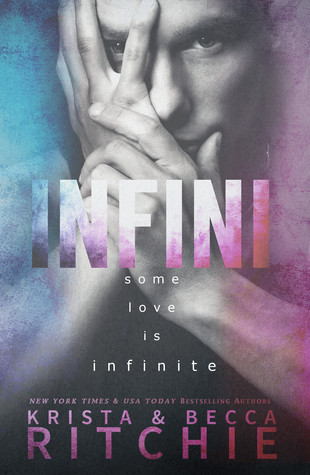 2. "King of My Heart" by Taylor Swift
I was just listening to this song and it just hit me that it really fits with The Kiss Quotient by Helen Hoang! I mean, Stella really is perfectly fine on her own and it really does hit her all at once that Michael is the one she's been waiting for. This couple makes me so emotional. I love them.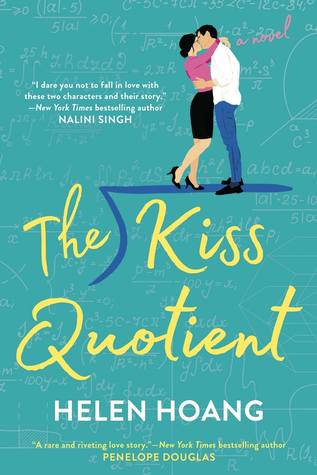 3. "Supercut" by Lorde
I was trying to figure out what a good third song would be for this tag and Supercut started playing on my phone. I was just kind of sitting there singing along when I realized that this song is basically Macy and Elliot's relationship from Love and Other Words by Christina Lauren.
Like, were they actually inspired by this song?
In my head, I play a supercut of us
All the magic we gave off
All the love we had and lost



I'll be your quiet afternoon crush
Be your violent overnight rush
Make you crazy over my touch
Cause in my head (in my head, I do everything right)
When you call (when you call, I'll forgive and not fight)
Because ours (are the moments I play in the dark)
We were wild and fluorescent, come home to my heart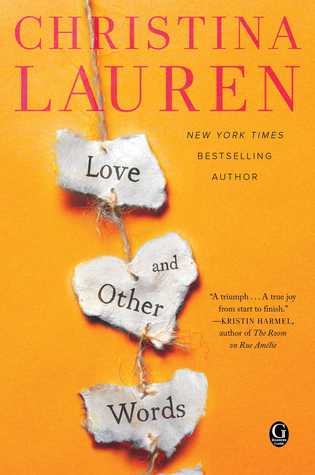 ---
I'm tagging:
Leslie 🎵 Sahi 🎵 Shaz 🎵 Meg 🎵 Teagan & Jess
Please feel free to do this tag even if I didn't tag you! I would love to see your choices for books that fit with the songs I chose!