I've seen this tag going around recently and I was so happy to see that Laura Beth had tagged me in it! Finally, an excuse to do it. 😀
---
a really hyped book you're not interested in reading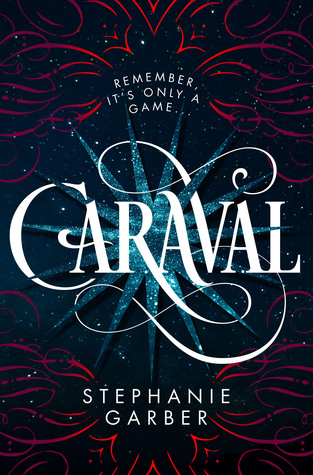 I think I've seen too many mixed reviews of Caraval. I just have no interest in picking it up.
a series you won't start/won't be finishing
Red Queen was fine, I guess, but I didn't care nearly enough to read the rest of the series.
a classic you're not interested in
Honestly, I'm not interested in most classics. But War and Peace is 1392 pages and I just don't care, so I think it's pretty safe to say that I'll never read it.
a genre you never read
There are very few genres that I'm not willing to try, but I think I can say with almost 100% certainty that I'll never read nonfiction about sports. I just don't care. At all.
a book on your shelves you'll probably never actually read
Hmm. I tell myself that eventually I'm going to read everything that I own. Realistically, that's probably not true. I won Meternity in a Goodreads giveaway about three years ago and I just can't find the motivation to read it. It has terrible reviews and the premise (a woman pretending to be pregnant so she can take maternity leave) just makes me cringe.
---
I'm not tagging anyone in particular in this one, but if you want to steal it, please feel free! And please make sure to link back to this post so I can see your answers! What are some books you're not interested in reading? Let's talk in the comments!
Find me all over the internet: Goodreads | Twitter | Bloglovin'