I was really excited to see that I'd been tagged by Brittany to do the song request book tag! You can see the first time I did it here and I'm just really looking forward to doing it again. This is such a fun tag and I love listening to new songs. ❤
---
RULES:
Thank and link back to tagger.
Credit to Daniel @ Page to Page
Listen to tagger's song requests! After you're done listening to the three songs the person who tagged you has chosen, choose a book that you think best goes along with that song and tell us why you chose it!
Request 3 songs of your own! Give any three songs (and your corresponding book choices that think go well with said song) you want for your taggers to listen and respond to!
Tag 5 people!
---
Brittany's requests
1. "Rearrange" by Ella Vos
So I rearrange, I try to change for you
But you stay the same, no matter what I do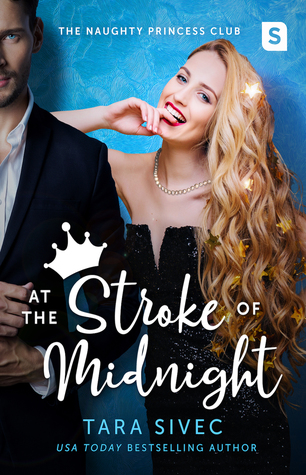 At the beginning of the book, Cynthia is stuck in a soul-sucking marriage to a man who constantly asks her to put aside her needs and desires to be the kind of woman he wants. He never compromises for her, though.
2. "Boys With Girlfriends" by Meiko
Cause I know better not to be friends with boys with girlfriends
Oh I know better than that, I know better
You play the victim and I'll be the bad guy
I know better than that, I know better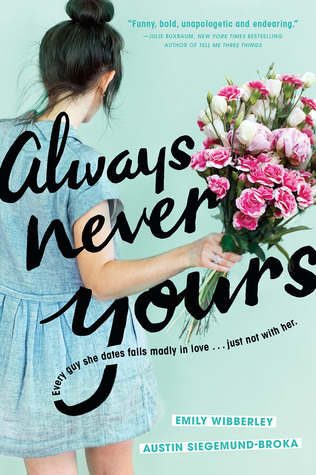 I'm maybe being a little sassy with this one, but I immediately thought of Megan and the fact that she hooks up with guys with girlfriends.
3. "play the part" by ROLE MODEL
Are you nice because you're nice
Or are you nice because you need something
Tell me if you need someone who can play the part
I got major You vibes while I was listening to this song! Is anyone in this book not playing a part, really? Both Joe and Beck are pretty screwed up characters, and in addition to the part of the song I quoted above, "I'm not like the other boys / I won't yell to raise my voice" really reminded me of Joe.
---
My requests
1. "Out on the Town" by fun.
I set all my regrets on fire
Cause I know I'll never take the time
To unpack my missteps and call all of our friends
I figure they would take your side
Okay, so hear me out. "Out on the Town" is about a guy trying to convince his ex to take him back after he screwed everything up. That is definitely not what TEOOO is about. But TEOOO is about a girl who kind of screws everything up with one of her friends and has to make things right. Also, the line "now I'm causing a scene / thinking you need a reason to smile" really reminds me of Izzy.
2. "Sucker Punch" by Sigrid
Meet me in the hallway
For a cup of coffee by the stairs
We're both in a hurry
Let's steal a minute when there's no one there
Both our hoodies red, you're in my head
Yeah, there's no pressure
At least that's what we always said
I was keeping it together
I guess I didn't understand
That I fell for you, I lost my cool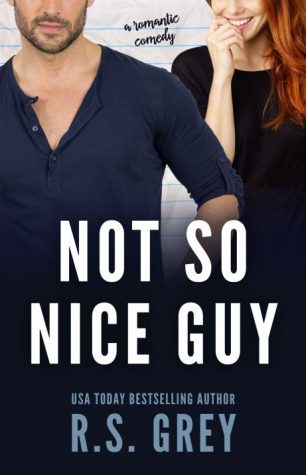 Okay, so this song could remind me of any friends-to-lovers-type situation, but I get some definite Not So Nice Guy vibes from this one.
3. "Couldn't Believe" by Broods
And I couldn't believe my eyes
I couldn't believe my ears
I couldn't believe my luck
I can't believe you're here

And I couldn't believe my eyes
I couldn't believe my ears
But I'm looking at you now
And I can't believe we're here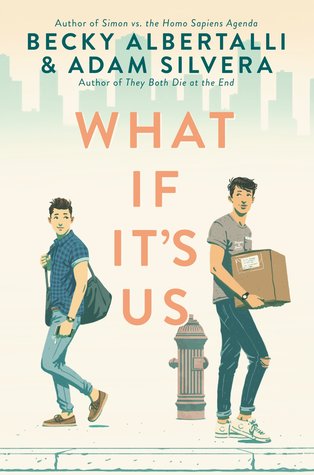 This is the cutest song and it needs to be paired with the cutest book, so I decided to go with What If It's Us! This song fits it so perfectly because Arthur and Ben never really think they'll see each other again, and then they do, and it's just so cute. ❤
---
I'm tagging…
Aurora ❤ Jen ❤ Mel ❤ Sinayel ❤ Mandy ❤ Mandy & Sha
---
No pressure if you don't want to do the tag (or if you've already done it), and please feel free to do it even if I didn't tag you! What do you think of my song and book choices? Let's talk in the comments!
Find me all over the internet: Goodreads | Twitter | Bloglovin'