I am very, very behind on doing tags, but I'm hoping to get caught up soon! Today I'm doing the mid-year freak out tag. Thanks to both Paige and Consu for tagging me!
Best book you've read so far in 2019?
Definitely Kiss Number 8! I was so surprised by how much I ended up loving this book, especially after having kind of mixed feelings at the beginning.
Best sequel of 2019 so far?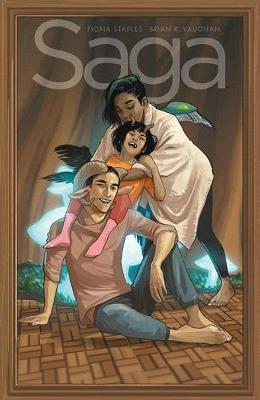 I've read a few good sequels this year (mostly graphic novels), but I think the best would have to be Saga, Vol. 9!
New release you haven't read yet, but want to?
I have probably about five hundred books that could fit this prompt, but I'll go with If I'm Being Honest because I love the cover so much! It also reminds me of the dodie song, so that's a plus.
Most anticipated release of the second half of 2019?
DARKDAWN!!!
Biggest disappointment?
Probably Follow Me Back! I had really been looking forward to this one and ended up so disappointed! It had a really intriguing plot but the execution was all wrong.
Biggest surprise?
I already mentioned how surprised I was about how much I loved Kiss Number 8, so I'll go with a different one for this prompt. Lost At Sea was one of those books that I thought I might like (after all, I enjoyed Scott Pilgrim) but I ended up LOVING it.
Favorite new (to me) author?
In the interest of not repeating books, I'll go with something else I rated five stars. Bloom was adorable and I loved it. I'll definitely be reading more from Kevin Panetta.
Newest fictional crush?
I'm sorry, but I don't think I have one! I've read mostly YA this year and I just can't have a fictional crush on someone that's a decade younger than me!
Newest favorite character?
I've liked a lot of characters so far this year, but I think I'm pretty partial to Max from The Music of What Happens.
Book that made you cry?
I don't think any books this year have made me all-out cry, but I felt so many things while I was reading Lost At Sea!
Book that made you happy?
Christina Lauren's books tend to make me pretty happy. The Unhoneymooners was no exception.
Favorite book to movie adaptation you've seen this year?
I think the only book to movie adaptation I've seen this year is Carrie!
Favorite review you've written this year?
Possibly Smart Tass? I like writing sassy reviews, and this was one of the sassiest.
Most beautiful book you bought or received so far this year?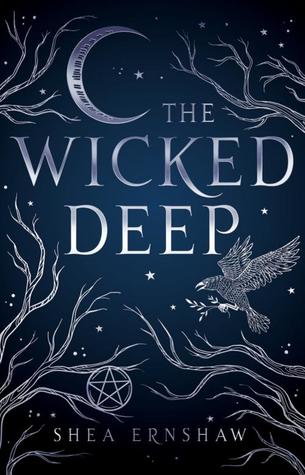 I think I've acquired at least 100 books so far this year (oops) but one that has a cover I love that's also within my line of sight right now is The Wicked Deep.
What books do you need to read by the end of the year?
A ton. Like… so many. Take a look at my Ultimate TBR post, most of which I haven't read yet.
---
I've seen a ton of people do this tag so far, but if you haven't, please consider yourself tagged! What are some books you hope to read by the end of the year? What's the best book you've read so far? Let's talk in the comments!
Find me all over the internet: Goodreads | Twitter | Bloglovin'