I was tagged by Leelyn to do the Buffy the Vampire Slayer Book Tag! I love Buffy, so I'm really excited to do this one. 🙂
Also, prepare to see a lot of tags on this blog in the coming days! I've been kind of absent recently because I'm making a big move (almost 1000 miles!) next week. I haven't had a ton of time to read (and my books are mostly in boxes), but this is a great time to get caught up on tags.
---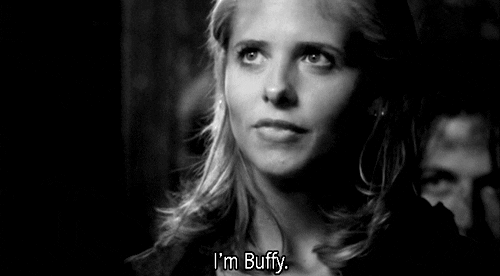 I'd say the main character from the Throne of Glass series!
---
I don't want to be stereotypical and go with Hermione or someone like that, so I'll say the Owens family in The Rules of Magic!
---
Mr. Kindly in Nevernight! I guess he doesn't just provide comic relief, but he's definitely comic relief in an otherwise pretty dark book.
---
Choosing one single favorite would be pretty difficult, but I love the Grants in Save the Date!
---
I think Loren Hale in the Addicted series works pretty well for this prompt!
---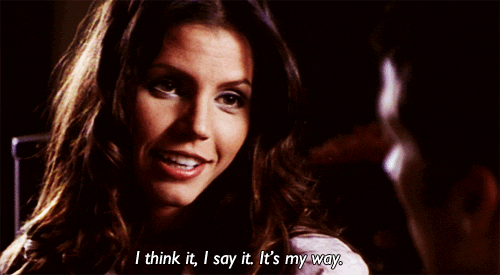 Amanda in Kiss Number 8! She grows so much throughout the course of this book and it's amazing!
---
Holland in the Shades of Magic series! He's such a villain when the book starts, but it's hard not to sympathize with him by the end.
---
Nova's grandmothers in Mooncakes are great parental figures!
---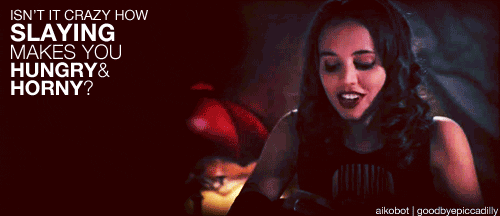 Laura Dean in Laura Dean Keeps Breaking Up With Me! I don't think even she knows where her loyalties lie.
---
I've read a ton of really great LGBTQIA romances recently, but I think I'll go with Bloom for this one! Without a doubt, it's one of the best books I've read this year.
---
I'm tagging Jamsu and any other Buffy fans to do this one! I'd love to see your choices! Can you recommend any great LGBTQIA romances? What about a book with a great redemption arc? Let's talk in the comments!
Find me all over the internet: Goodreads | Twitter | Bloglovin'