Today I am trying my hand at creating my very first book tag! I was inspired by Alex and her comment that she loves Taylor Swift but hadn't found a Lover tag yet. Daniel also helped me come up with some of these prompts!
---
Rules:
Link back to the creator, Sara @ The Bibliophagist!
Answer the questions!
Tag whoever you want and link back to the person who tagged you!
---
I Forgot That You Existed: a book from your childhood that you don't remember anything about
♪ it isn't love, it isn't hate, it's just indifference ♪
Here's the thing: I remember reading Island of the Blue Dolphins. I remember owning Island of the Blue Dolphins. I remember literally nothing — like, not even one thing — about this book.
---
Cruel Summer: the worst book you've read this summer
♪ it's blue, the feeling I've got and it's… it's a cruel summer ♪
Honestly, it's been a summer of pretty bad books. The worst one I've read is probably Little Birds, which was just the cringiest "erotica" I've ever read.
---
Lover: a bookish relationship that's perfect exactly the way it is
♪ can we always be this close forever and ever ♪
Did you think I was going to say Josh and Lucy from The Hating Game? I kind of thought I would, but then I remembered that Zorie and Lennon are possibly even better, so I went with Starry Eyes instead.
---
The Man: a book with a badass female main character
♪ if I was a man, then I'd be the man ♪
Throne of Glass was the first series to come to mind!
---
The Archer: a book with great character development
The most recent book I can think of with really good character development is The Music of What Happens. Both Max and Jordan learn a lot about themselves and the way they interact with others throughout the course of this book, and it was honestly so refreshing to read about.
---
I Think He Knows: your fictional crush
♪ he got my heartbeat skipping down 16th Avenue ♪
---
Miss Americana & The Heartbreak Prince: a book set in high school
♪ waving homecoming queens, marching band playing, I'm lost in the lights ♪
The high school setting is actually really important in You Asked for Perfect, because it's all about how the main character deals with the stress of taking advanced classes and keeping up with all of his extracurriculars.
---
Paper Rings: a book with a happy ending
♪ I like shiny things, but I'd marry you with paper rings ♪
Some Kind of Perfect serves as kind of an epilogue to a very, very long series, and it just wraps everything up so well. Everything does end on a pretty happy note, but it doesn't feel forced or anything.
---
Cornelia Street: a setting you'll never forget
♪ "I rent a place on Cornelia Street," I say casually in the car ♪
The different Londons in the Shades of Magic series are so vivid that I don't think I'll ever forget them!
---
Death by a Thousand Cuts: a book that broke your heart
♪ I can't pretend that it's okay when it's not ♪
I might as well go with Me Before You, which left me a sobbing mess.
---
London Boy: a setting that plays a big role in the story
♪ show me a gray sky, a rainy cab ride ♪
Of all the settings I could have chosen for this one, I thought I'd go with the Rampion from The Lunar Chronicles. This ship is such a big part of the series!
---
Soon You'll Get Better: a book that made you cry
♪ what am I supposed to do if there's no you? ♪
So, yes, Me Before You made me sob. Love and Other Words also made me cry many tears. I read this book more than a year ago and I still think about it sometimes.
---
False God: a book with a well-written sexy scene
♪ I know heaven's a thing, I go there when you touch me, honey ♪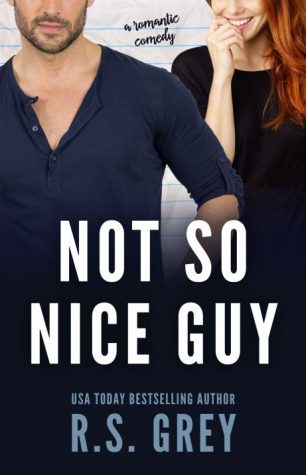 There was a sexy scene in Not So Nice Guy that I'm pretty sure gave me actual palpitations.
---
You Need to Calm Down: a book featuring an LGBT romance
♪ shade never made anybody less gay ♪
I think my favorite LGBT romance of the year has been Bloom.
---
Afterglow: a great second chance romance
♪ why'd I have to break what I love so much? ♪
Quite honestly, I remember very little of Man Candy aside from the fact that it was very sexy and I liked it a lot.
---
ME!: your all-time favorite book
♪ I promise that you'll never find another like me ♪
I never really know what to say when someone asks me for my favorite book, but I don't think I can go wrong with The Hating Game.
---
It's Nice to Have a Friend: your favorite friends-to-lovers book
♪ something gave you the nerve to touch my hand ♪
A difficult question, for sure. I think I'd have to go with the Addicted series.
---
Daylight: a book with a positive message
♪ you gotta step into the daylight and let it go ♪
The message of The Prince and the Dressmaker is pretty much to be yourself because you're okay the way you are, and what's more positive than that?
---
I'm tagging: Alex ❤ Lori ❤ Mandy & Sha ❤ Arin ❤ Dini ❤ Brittany ❤ You!
---
I hope you enjoyed my first ever original tag! (I know I had fun making it!) I'd love to see your answers, either in the comments or in your own post. ❤
Find me all over the internet: Goodreads | Twitter | Bloglovin'