I was tagged by Jamsu to do the Musical Shuffle Book Tag! This tag was created by Bex @ Becca Leighanne, and it sounds super fun. I'm just going to put my whole music library on shuffle and see what I come up with.
(Today is a tag instead of a WWW Wednesday because I'm traveling for the holiday and wasn't sure if I'd have time to write the post!)
---
The rules:
In this tag, we put the tunes on shuffle & with each song we list a character, a ship, a book — whatever book-related that the song reminds us of. Consider it their song. Let's do it for 5-10 songs (y'all can be extra if you want. I love people who are extra) & then TAG 5-10 OF YOUR FELLOW BLOGGERS.
---
[1] Hurricane by Something Corporate
Shake down, you make me break
For goodness sake, I think I'm on the edge
Of something new with you
Shout out, don't drown the sound
I'll drown you out, you'll never scream so loud
As I want to scream with you
This screams friends-to-lovers to me, and not in a cute and innocent way. A book that I think fits that well is Not So Nice Guy by R.S. Grey.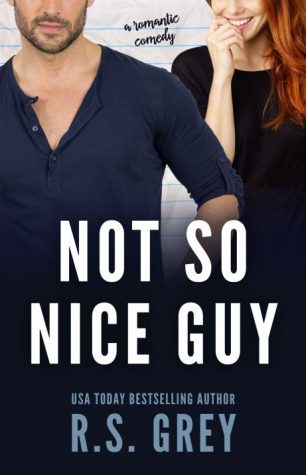 [2] Are You Home by Broods
I love this song, but this is not a book that I'd love to read! This song is about suspecting that your significant other is cheating on you, and the most cheating-heavy book I've ever read is Always Never Yours.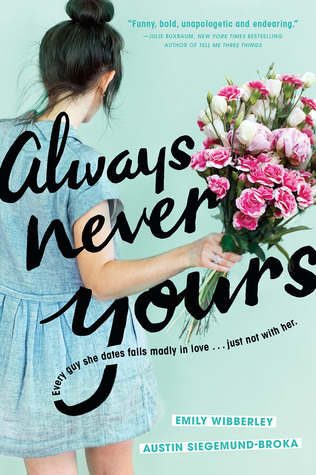 [3] Sadie Hawkins Dance by Relient K
Sitting in the back of my next class, napping
Got up, gave a speech, then bowed to the clapping
Told a funny joke, got the whole class laughing
Think I got a tan from the light which I was basking
Well, that's a throwback! I went to Catholic high school in the early 2000s, so Relient K was kind of a big deal. This song still makes me smile. But anyway, this song is definitely about a guy who loves to perform, so that's got to be Tiny Cooper in Hold Me Closer.
[4] Enchanted by Taylor Swift
This is me praying that
This was the very first page
Not where the storyline ends
My thoughts will echo your name
Until I see you again
These are the words I held back
As I was leaving too soon
I was enchanted to meet you
I feel like this song is exactly what Arthur would have started singing after meeting Ben in What If It's Us.
[5] Soul Meets Body by Death Cab for Cutie
Sometimes I forget how much I love Death Cab until one of their songs shows up on shuffle and I'm reminded… like right now. Anyway, Soul Meets Body is one of my favorites of their songs and I particularly like the verse about bad things coming to the surface, but everything feeling better afterward.
Well, I cannot guess what we'll discover
When we turn the dirty with our palms cupped like shovels
But I know our filthy hands can wash one another's
And not one speck will remain
This is very second chance romance-y to me, and one of those that I really loved that dealt with that theme was Love and Other Words by Christina Lauren.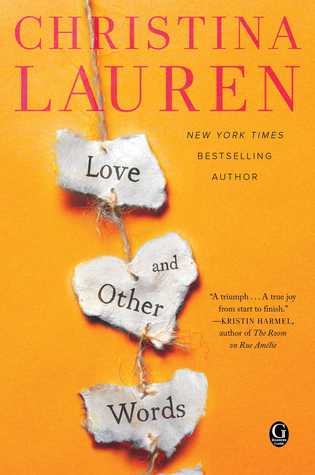 [6] Don't Feel Like Crying by Sigrid
First of all, this is MY JAM. But let's see… a book in which someone dries their eyes because they don't feel like crying. I think Catherine in Heartless would fit.
[7] The Mixed Tape by Jack's Mannequin
I love this song so, so much, and figuring out a book or character or anything to pair with it was really difficult! I think the closest I can get, if I take the lines "I can't get to you" and "Where are you now," is Blue is the Warmest Color by Julie Maroh.
[8] Jesus Christ by Brand New
Oh gosh, this is one of my all-time favorite songs and I'm about to pair it with one of my least favorite books. To me, this song is all about having an existential crisis, wondering if there's any point to anything, wondering what (if anything) comes after death, and hoping that you'll be saved from all of this but not really knowing if it'll happen. The book I can think of that best fits with that is All the Bright Places, which I absolutely despise, but it is what it is.
[9] Benson Hedges by fun.
So I drove until we both broke down
I was stranded in a border town
Believing the motel TV would bring me to safety,
But between MTV and Mr. O'Reilly
I've come to find, that I can't be defined
The book that immediately came to mind, which is about a road trip and learning things about yourself, is Seven Ways to Lose Your Heart.
[10] Time to Dance by Panic! at the Disco
Alright, so this is possibly cheating because this song is actually based on Invisible Monsters by Chuck Palahniuk. I think this verse best illustrates the book:
She didn't choose this role
But she'll play it and make it sincere so
You cry, you cry (Give me a break)
But they believe it from the tears and the teeth
Right down to the blood at her feet
Boys will be boys, hiding in estrogen
And wearing Aubergine Dreams (Give me a break)
---
I'm not going to tag anybody, but please feel free to steal this and share your selections! Do you like any of these songs? Would you have chosen different books for any of them? Let's talk in the comments!
Find me all over the internet: Goodreads | Twitter | Bloglovin'