I was tagged by Amber to do the books as first dates book tag! This is such a fun idea for a tag!
---
THE CREATOR & THE RULES
The creators of this tag is Alice @ Love for Words! The rules are …
↠ Link back to the original tag.
↠ Thank and link back to the person who tagged you.
↠ Tag 5+ bloggers.
↠ Have fun!
---
First and Last: A book/series you've read and enjoyed, but can't bring yourself to read again
Having not enjoyed the last couple books I read by Krista & Becca Ritchie, I'm terrified that I wouldn't like the Addicted series anymore if I reread it.
With a friend of my friend: A book/series someone recommended to you that turned out to be different from what you had expected.
A few people recommended Bad Blood to me, and I'm not sure what I expected, but it wasn't this absolutely riveting true crime story.
Double date: A book whose sequel you immediately had to read
I marathoned the first four books in the Wayward Children series! I could not get enough! (My hold on book five expired so I am back on the list and impatiently waiting…)
Let's go to the movies: A book/series that should be adapted to the screen
I didn't love Jennifer Strange, but I think it would make a really cool movie!
Dreamy stargazing: A book that made you go ahhhh and ohhhh
Definitely Saga! I'm not sure if this would be the "dreamy stargazing" kind of oohing and aahing, but there were definitely oohs and ahhs happening while I read.
Fun at the fair: A book full of colours
I'm interpreting this really literally and going with another graphic novel: Laura Dean Keeps Breaking Up With Me! I loved the color palette in this book.
Amusement park adventure: A book that was a rollercoaster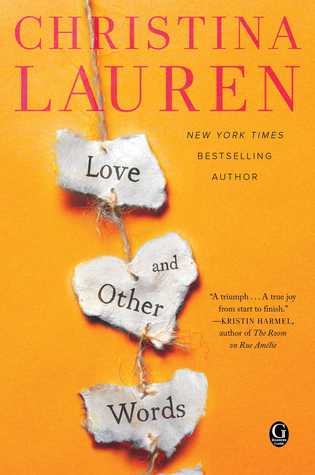 I think Love and Other Words is kind of the definition of an emotional rollercoaster. I think I felt every possible emotion while reading this book.
Picnic with cherries: A book whose food descriptions made you feel all *heart eyes*
Most recently, Always and Forever, Lara Jean.
Trip to the museum: A book that taught you valuable stuff
"What's the worst thing that could possibly happen and how bad would that really be" is something that Calm the F*ck Down taught me to ask myself whenever I'm panicking.
---
Please consider yourself tagged if you think this looks like fun! What's a book that taught you something? Which book was an emotional rollercoaster? Let's talk in the comments!
Find me all over the internet: Goodreads | Twitter | Bloglovin'