Thank you so much to Laura Beth for nominating me for The Vincent Ehindero Blogger Award!
---
The Rules:
Thank the person that nominated you with a link to their blog
Make a post of the award (with photo) 
Post the rules 
Ask 5-10 questions of your choice
Nominate 10-30 other bloggers (or more) and notify them. 
Follow Vincent Ehindero @ vincentehindero.wordpress.com (to qualify for free blog promotion and shoutout) and more blogging opportunities.
---
Questions from Laura Beth:
What was the last thing you watched on YouTube or an equivalent video streaming site?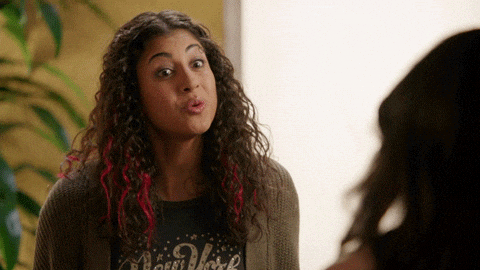 Crazy Ex-Girlfriend!
If you could costume play (cosplay) as any character, which one would you pick, and why?
I'm not really sure! I dressed up as Kimmy from Unbreakable Kimmy Schmidt for Halloween, if that counts. I'm not really into the kinds of books and movies that people would usually cosplay.
What year did you start blogging?
I started this blog in 2013, but I started my first ever blog in probably 2003-ish.
Which book would you buy, and give to a friend?
Well, I just bought Chasing Lucky and gave it to my best friend! She's a huge Jenn Bennett fan and I ordered it from TBD so she could get it before November.
What is the oldest thing you own?
My grandmother's high school graduation album from 1934. I just got it from my mom this week and I had such a great time looking through it.
Do you have a dream animal that you want to have?
I really just want all the animals. Every single one of them.
If you could get paid a minimum of $60,000 per year, what job would you happily do or perform?
Can I do full-time blogging?
What type of house would you build if everything was already paid for?
It would be cute, not too big, but with a nice kitchen and built-in bookcases.
What's your favorite flower?
I like zinnias a lot.
---
I'm not going to nominate anyone in particular, but please feel free to answer these questions if you want! What's the oldest thing you own? What job would you love to have? Let's talk in the comments!
Find me all over the internet: Goodreads | Twitter | Bloglovin'