The song request book tag is one of my all-time favorites, and I was so excited to see that I'd been tagged by Consu! Thank you! ❤
---
RULES:
Thank and link back to tagger.
Credit to Daniel @ Page to Page
Listen to tagger's song requests! After you're done listening to the three songs the person who tagged you has chosen, choose a book that you think best goes along with that song and tell us why you chose it!
Request 3 songs of your own! Give any three songs (and your corresponding book choices that think go well with said song) you want for your taggers to listen and respond to!
Tag 5 people!
---
Consu's requests
1. "To Noise Making (Sing)" by Hozier
Who could ask you
Be unbroken or be brave again?
Or, honey, hope even on this side of the grave again
And who could ask you to be sound or to feel saved again?
But stick around until you hear that music play again
I think that August was my favorite character in Famous in a Small Town, and the bridge of this song reminds me of him so much! August has been through a lot and I just want to give him a hug.
2. "Mourning in the Streets of Amerika" by Rise Against
With a teleprompter in our faces
Yeah, we don't even know what we're saying
Car that's slowly crashing
And we can't look away
Parading to the edge of the cliff now
We're trying to figure out how to get down
While the night is fast approaching
Would we even recognize our former lives in this artificial light?
My first nonfiction choice for this tag! I decided to go with Fantasyland because it's about how people will believe anything they're told.
3. "No One Mourns the Wicked" from Wicked
Yes, goodness knows
The Wicked's lives are lonely
Goodness knows
The Wicked cry alone
Nothing grows for the wicked
They reap only what they've sown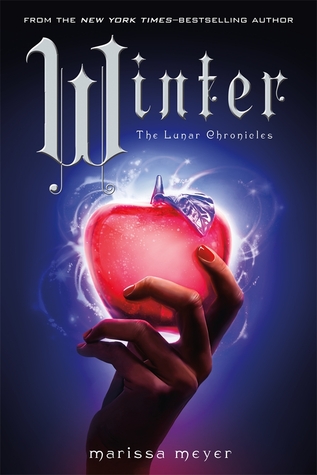 Winter is all about working to finally defeat Levana after this whole series of her doing horrible things, so it seems pretty fitting for this song about the death of the Wicked Witch of the West.
---
My requests
1. "Too Proud" by Broods
And then I start to get nervous
What if I never resurface?
No one can hear me down here
The pressure gets worse the further I fall
The dimmer the light, the lower I go
And I'm getting cold
Sorry (but not really) for not shutting up about Broods, but I was just at their concert and it was amazing. I was thinking about Ariel in You Asked for Perfect while I was driving home from work today, because apparently that's a thing I do now, and this isn't the song I was originally going to put it with, but it's almost perfect. Ariel is drowning in everything he needs to do, but he won't ask for help because he doesn't want anyone to know that he's not perfect.
2. "Strangers" by Sigrid
Like strangers, perfect pretenders
We're falling head over heels
For something that ain't real
It could never be us, eh
Just you and I
It's so hard to talk about the plot of Alex, Approximately without spoiling the whole thing, but basically it's about two people who meet online and kind of fall for each other while talking about movies. But throughout all of that, there's this question of whether they should meet in person or not because what if it's not the same?
3. "Vindicated" by Dashboard Confessional
Vindicated, I am selfish, I am wrong
I am right, I swear I'm right
Swear I knew it all along
And I am flawed
But I am cleaning up so well
I am seeing in me now
The things you swore you saw yourself
I was just talking with my boyfriend the other day about how I was really into Dashboard Confessional during my peak emo stage. I think "Vindicated" could really fit with anything that has a coming of age theme. I think it especially fits with The Way You Make Me Feel because that book really focuses on Clara learning to think of someone other than herself and analyzing decisions she's made and learning to live with the consequences and become a better person.
---
I'm tagging…
Jess ❤ Robin ❤ Hannah ❤ Kensley ❤ Natalie
---
No pressure if you don't want to do the tag (or if you've already done it), and please feel free to do it even if I didn't tag you! What do you think of my song and book choices? Let's talk in the comments!
Find me all over the internet: Goodreads | Twitter | Bloglovin'