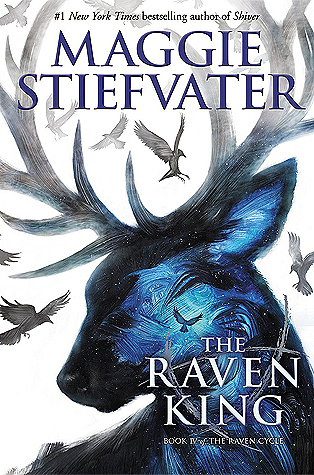 The Raven King by Maggie Stiefvater
Series: 
The Raven Cycle 
#4
Rating: ★★★★★
Links:
Amazon
•
TBD
•
Goodreads
Publication Date: April 26, 2016
Source: Borrowed from my library
All her life, Blue has been warned that she will cause her true love's death. She doesn't believe in true love and never thought this would be a problem, but as her life becomes caught up in the strange and sinister world of the Raven Boys, she's not so sure anymore.
As usual, my thoughts about a Raven Cycle book are all over the place. My totally spoiler-filled thoughts (which are, also as usual, filled with lots of exclamation points and caps) are under the jump.