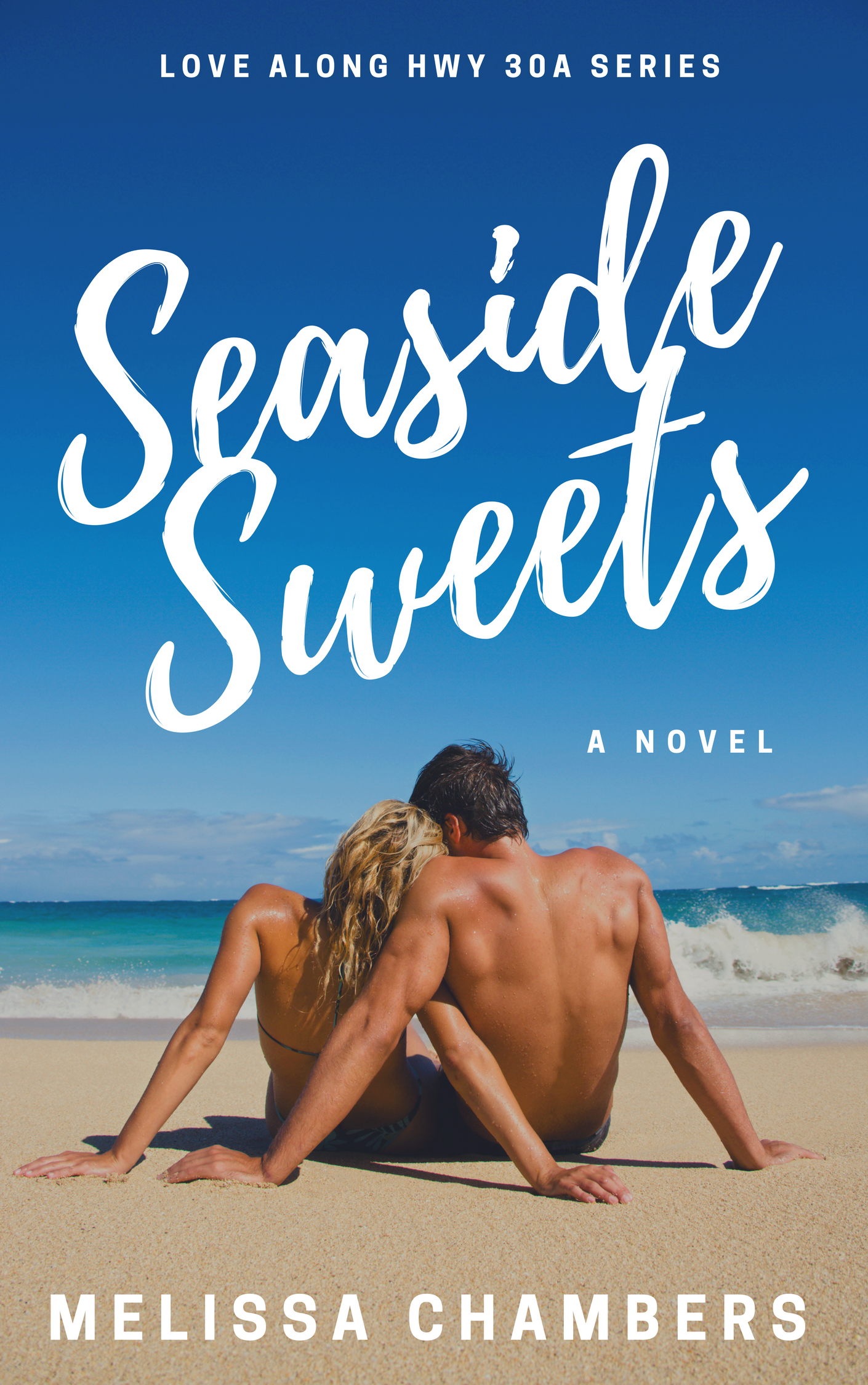 Seaside Sweets by Melissa Chambers
Series: 
Love Along Hwy 30A 
#1
Rating: ★★★★☆
Links: 
Goodreads
Publication Date: June 19, 2018
Source: ARC from author
After her ex runs up her credit card, clears her bank account, and gets her fired, Seanna Perry makes her escape to the quaint beach town of Seaside, Florida. The houses are pastel, the ocean air heaven, and the men hot as the Gulf Coast sun…one in particular. But while paying the price, literally, for the last man she trusted with her heart, she's not interested in any sort of beach romance, or so she keeps reminding herself.
Living in the idyllic coastal paradise of the 30A area hasn't eased Blake Evans' guilt over what went down three years ago. He can't stop blaming himself, and certainly none of his wonderful friends can ever find out what happened. Blake's done a good job of keeping romantic feelings toward any women at bay, and he needs to keep it that way. But when Seanna begins to show him how to live again, he finds himself struggling to keep his guard up.
Seaside Sweets is book one in the Love Along Highway 30A series, which features beautiful beach communities, a circle of unique and amazing friends, and romances that will have you cheering on the couples and fanning yourself from the heat. All books are standalone and can be enjoyed in or out of order.
Did you know that Melissa Chambers is one of my favorite authors? I loved both The Summer Before Forever and Falling For Forever, so I don't know if I could've possibly been any more excited when she reached out to ask if I'd like to review an ARC of her latest adult title. This book actually helped pull me out of a several-week-long slump and I am forever grateful for that. Slumps are the worst.
As expected, I really enjoyed this book! I felt like I could've driven down to Seaside, Florida to hang out with this whole cast of characters. Seanna was really well-developed and I related a lot to her struggle with what she wants to do with her life. Blake's big secret ended up being a little different than I'd expected and helped explain why he was so hesitant to start a new relationship. I loved the side characters too (particularly Sebastian!) and I think it's so great that the books for Bo and Chase are already out.
I'd definitely recommend this as a fun beach or poolside read. If you're looking for a light romance with just enough conflict to keep things interesting, definitely give this one a shot!
Don't forget to stop by later in the week for the blog tour! I'll be sharing an excerpt and an exclusive seaside-inspired playlist!