I saw this tag over at Thrice Read and it looked like so much fun that I had to do it!
1. Find a book for each of your initials
Seventh Heaven by Alice Hoffman
Kallocain by Karin Boye
Nevernight by Jay Kristoff
2. Count your age along your bookshelf – what book is it?
The 28th book on my shelf is (currently, until I reorganize again) In the Blood by Lisa Unger!
3. A book set in your city/country
Books that I've read:
Krista & Becca Ritchie's Addicted series, although it's not an accurate depiction of the town at all
The Quantum Labyrinth by Paul Halpern, which is set just down the street
On my TBR:
Franny and Zooey by J.D. Salinger, which I know I have a copy of somewhere but have yet to find since I moved last April
(and now, with a slight bit of detective work, you all know where I live!!)
4. A book that represents a destination you'd love to travel to
Traveling stresses me out so much, but there are so many places I want to go!
South Korea: The Vegetarian by Han Kang (read in 2017, really freaked me out)
Portugal: Blindness by Jose Saramago (have not read)
Spain: Don Quixote by Miguel de Cervantes (read in 2010 I think?)
5. A book that's your favorite color
6. Which book do you have the fondest memories of?

I have such fond memories of reading Pride and Prejudice with my best friend in high school. And then watching the BBC adaptation and the more famous one with Keira Knightley. (The BBC adaptation is far superior.)
7. Which book did you have the most difficulty reading?
Like, all-time hardest book to finish ever? Probably The Master and Margarita, which I read for a Russian lit class in college and I hated it so much. I'd still be bitter that I wasted my time on it if it hadn't come up one night at pub trivia. (Which I used to do back in the good old days of 2012 when I actually had a social life… and actually got carded at bars… why am I so old now…)
8. Which book in your TBR pile will give you the biggest accomplishment when you finish it?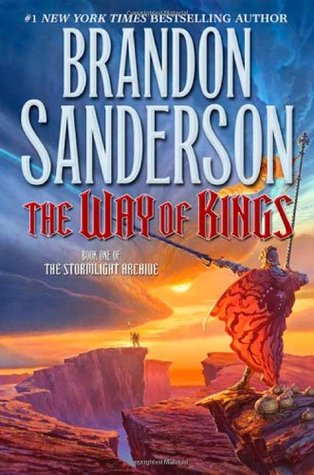 Probably The Way of Kings by Brandon Sanderson! I've been meaning to read it for years but it's just so huge!!
---
I wasn't actually tagged to do this, so I'm not going to turn around and tag anyone else either! But if you think this tag looks fun and you want to do it, please link back to me so I can see your answers!