Happy Top Ten Tuesday! Today we're going way back in time to the first ten books I reviewed. This topic was submitted by Rissi @ Finding Wonderland. I am fully prepared to cringe at this list! The reviews are linked in the titles.
---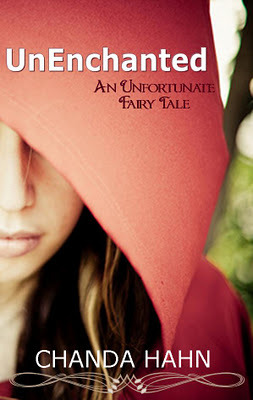 I remember being so mad about this book that I just had to leave a review. It's definitely my most popular review on Goodreads (I never posted it on my blog) and I actually unfollowed my own review because the notifications were stressing me out.
---
Elsewhere by Gabrielle Zevin
Honestly, I remember very little about this book aside from the fact that I bought it because I liked the cover and it was just okay.
---
Quiet by Susan Cain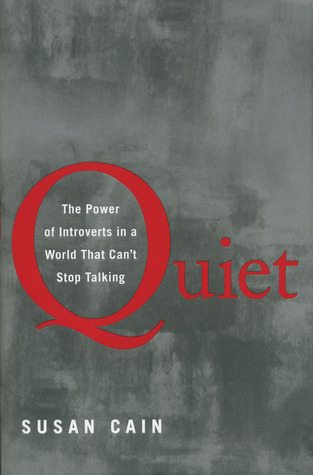 The first non-fiction book I ever reviewed! My mom bought this one for me and I lent it to a really extroverted friend who has still not given it back six years later.
---
Hmm, looks like this review never made it onto my blog. I really hated this book, okay? Like, really hated it. I was a much more generous reviewer in 2013, so two stars then is definitely the equivalent of one star now.
---
It appears that this review never made it onto my blog either! Let me tell you, I hated this book. HATED IT. SO MUCH. This was a one-star review in 2013, and I'm not even sure what I would rate it now. Zero stars? Negative stars? It has one of my favorite lines I've ever written in a review, though…
"The characters from the previous books are shells of their former selves and just kind of flail around, simultaneously fawning over each other and fighting with each other." 😬
---
I read this book because everyone on Goodreads was hyping up Melina Marchetta so much! I fully expected to love it but ended up feeling really conflicted.
---
Relativity is the first ARC I ever reviewed, which is a little surprising since it's not the first ARC I ever received. Surprisingly, this review never made it onto my blog either. I'm starting to think I should do some throwback reviews with all of these reviews I'm finding over on Goodreads that I never posted on my blog.
---
Scarlet by Marissa Meyer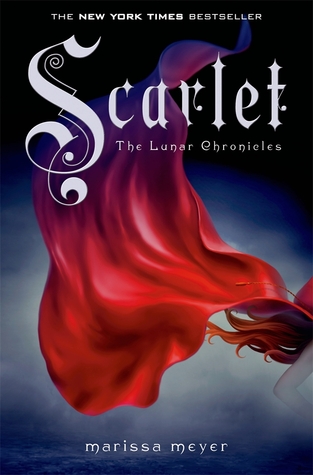 I am actually very, very surprised that I never shared my review of Scarlet on my blog! It's a pretty short review (only a few sentences), but I loved this book and I love this series.
---
After I finished Scarlet, I remember hopping over to Wattpad to read all of Marissa Meyer's short stories about the characters. This review is another one that never made it to my blog, and surprisingly, I think it's longer than my review of Scarlet.
---
Glitches by Marissa Meyer
I must have been on a pretty big Marissa Meyer kick since the next review I wrote was another of her short stories!
---
Did you do your own Top Ten Tuesday post today? Feel free to leave your link in the comments and I'll check it out! Do you remember the first books you ever reviewed? Let's talk in the comments!
Find me all over the internet: Goodreads | Twitter | Bloglovin'