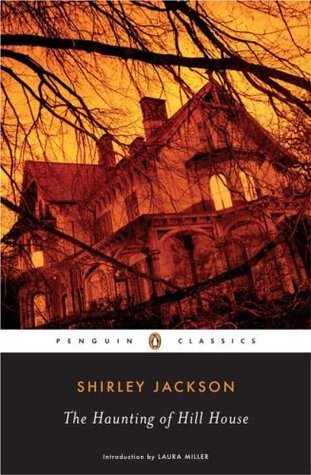 The Haunting of Hill House by Shirley Jackson
Rating: ★★★★☆
Links:
Amazon
•
TBD
•
Goodreads
Publication Date: 1959
Source: Purchased
First published in 1959, Shirley Jackson's The Haunting of Hill House has been hailed as a perfect work of unnerving terror. It is the story of four seekers who arrive at a notoriously unfriendly pile called Hill House: Dr. Montague, an occult scholar looking for solid evidence of a "haunting"; Theodora, his lighthearted assistant; Eleanor, a friendless, fragile young woman well acquainted with poltergeists; and Luke, the future heir of Hill House. At first, their stay seems destined to be merely a spooky encounter with inexplicable phenomena. But Hill House is gathering its powers—and soon it will choose one of them to make its own.
A courtesan, a pilgrim, a princess, and a bullfighter. Hill House has surely never seen our like.
I bought this book shortly after I finished We Have Always Lived in the Castle. As usual, it took me a little while to actually get around to reading it, but my goodness, was it worth it. I don't really do well with spooky things, as we've previously established, and I don't tend to make great decisions about when to read spooky things, as we've also previously established. I read this book while alone in my friend's house and I jumped at every tiny noise.
So, I put a sticky note in this book every time I freaked out. The comments I put on each sticky note range from "WHAT" to "OMG WHY" to "WHAT THE FUCK" to "oh GOD." I also put a sticky note in this book every time I laughed or smiled, and there are almost as many of those stickies are there are spooky ones. I didn't expect to have nearly this much fun with a horror novel, but I did.
I'm going to stop the review here to avoid accidentally spoiling anything. Four stars because I didn't have trouble putting it down (it took me four days to read 182 pages), but I really love Shirley Jackson's writing.
#mm18: don't turn out the light
---
Have you read The Haunting of Hill House? What's your favorite spooky book?
Let's talk in the comments!
---
Find me all over the internet: Goodreads | Twitter | Bloglovin'