Every year, I look forward to doing Jamie's End of Year Survey, and this year is no different! The only change is that I have a lot more to talk about this year than I have in the past. 🙂
2018 Reading Stats
Number of books you read: 218!!!
Number of re-reads: 1
Genre you read the most from: probably YA romance
Some Bonus Reading Stats
Books by female authors: 162
Books by male authors: 50
Books by non-binary authors: 1
Books co-written by male and female authors: 5
Adult books: 94
Young adult books: 92
New adult books: 29
Middle-grade & children's books: 3
Debuts: 16
Best in Books
Best book you read in 2018: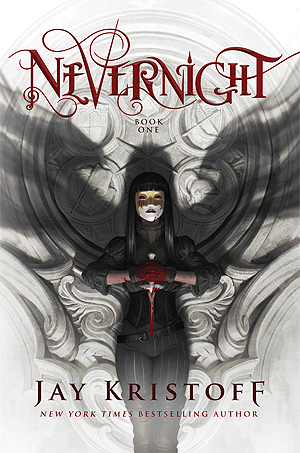 Ooh, starting off with the most difficult question. I think I have to go with Nevernight. I still think about how much I liked it sometimes.
Book you were excited about and thought you were going to love more but didn't:
I thought I would love Down and Across but I kind of ended up hating it.
Most surprising (in a good way or bad way) book you read:
Troll. Mostly I was just surprised that a book could possibly be this bad.
Book you "pushed" the most people to read (and they did):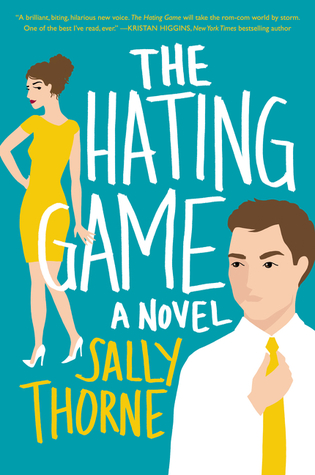 I've developed a bit of a reputation as "that girl who loves The Hating Game," so I guess I should probably go with that one. (Even though I read this in 2017, not 2018.)
Best series you started in 2018:
Definitely The Raven Cycle!
Best sequel of 2018: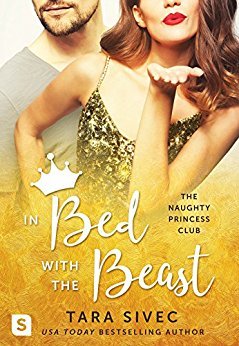 Since I probably can't use The Raven Cycle for every series-related answer, I'll go with In Bed With the Beast.
Best series ender of 2018: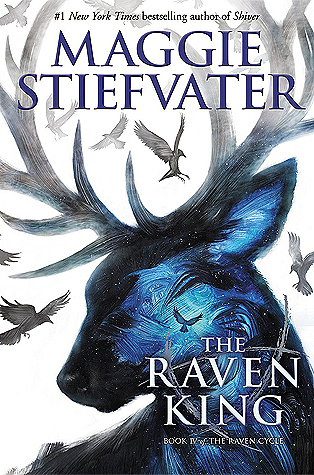 I have to go with The Raven King because it's the only series ender that I read in 2018.
Favorite new author you discovered in 2018:
Definitely, without a doubt, Jenn Bennett.
Best book from a genre you don't typically read/was out of your comfort zone:
I don't tend to read a ton of political nonfiction, and when I do, I don't tend to love it. But On Tyranny was amazing.
Most action-packed/thrilling/unputdownable book of the year: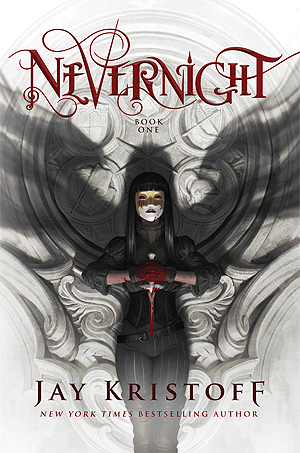 I'm trying so hard not to repeat books, but I think I have to go with Nevernight again.
Book you read in 2018 that you would be MOST likely to re-read next year: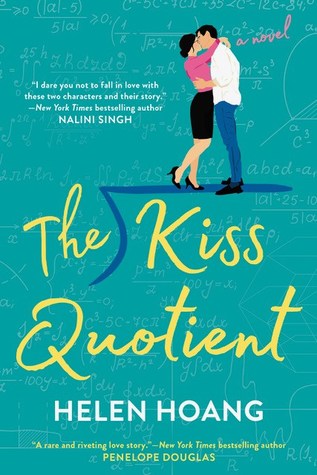 I am, in general, very unlikely to ever re-read a book, just because there are so many books that I want to read and so little time. That said, if I absolutely had to choose, I'd probably re-read The Kiss Quotient.
Favorite cover of a book you read in 2018: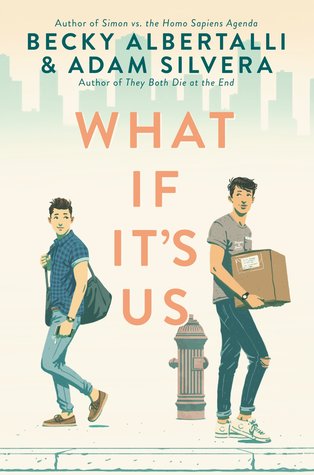 What If It's Us. I've said a few times that I love this cover so much that I'd frame it and hang it up in my house.
Most memorable character of 2018:
Ghüs from Saga!!!
Most beautifully written book read in 2018: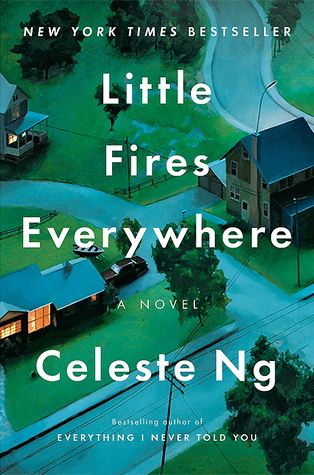 This is another really hard question, but I think I'll go with Little Fires Everywhere.
Most thought-provoking/life-changing book of 2018:
I don't know about life-changing, but Between the World and Me was very thought-provoking.
Book you can't believe you waited UNTIL 2018 to finally read: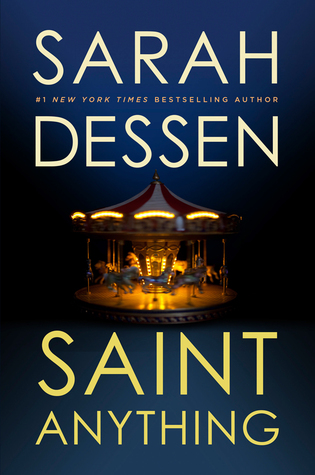 I'm a huge Sarah Dessen fan and I owned Saint Anything FOREVER before I finally got around to reading it.
Favorite passage/quote from a book you read in 2018:
"People say depression lies. Anxiety is just stupid. It's unable to tell the difference between things that are actually scary (being buried alive, for example) and things that are not scary at all (being in bed under the covers). It hits all the same buttons. Stop. Go. Up. Down. It's all the same to anxiety."
— Truly Devious by Maureen Johnson
Shortest and longest book you read in 2018:
Book that shocked you the most:

I had never read anything by Jenn Bennett when I picked up Alex, Approximately and I was so surprised by how much I loved it.
OTP OF THE YEAR (you will go down with this ship!):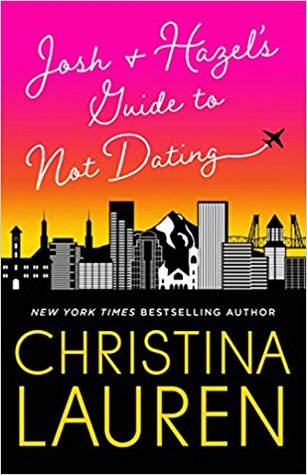 Favorite non-romantic relationship of the year:
The Grant siblings in Save the Date!
Favorite book you read in 2018 from an author you've read previously: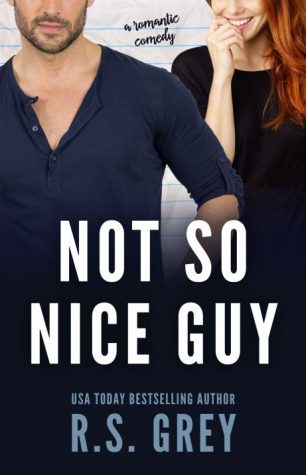 R.S. Grey, queen of steamy romantic comedies, wrote a number of my favorite books of 2018. I think my favorite this year was Not So Nice Guy.
Best book you read in 2018 that you read based SOLELY on a recommendation from somebody else/peer pressure/bookstagram/etc: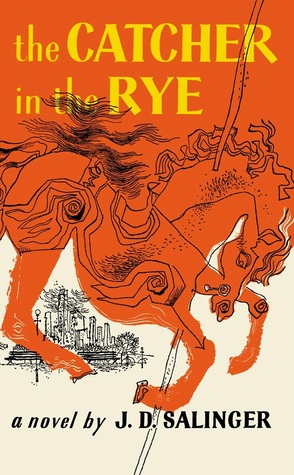 It's so hard to choose because I've read a lot of great books based on someone's recommendation (or just peer pressure) this year. One book that I definitely would not have read (or, I guess, re-read) without being asked was The Catcher in the Rye. This was a buddy re-read with Daniel and I loved it so much more the second time around.
Newest fictional crush from a book you read in 2018: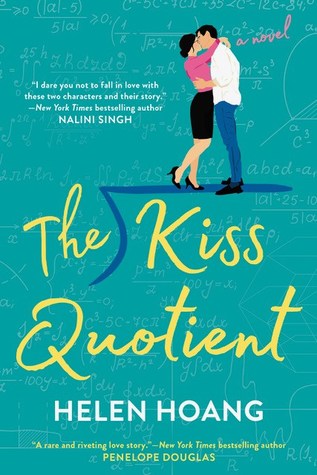 I think my one and only fictional crush from 2018 would have to be Michael Phan from The Kiss Quotient.
Best 2018 debut you read:
Love Scene, Take Two was an easy five stars for me. I loved it so much!
Best worldbuilding/most vivid setting you read this year:
Hands down, The Name of the Wind.
Book that put a smile on your face/was the most FUN to read: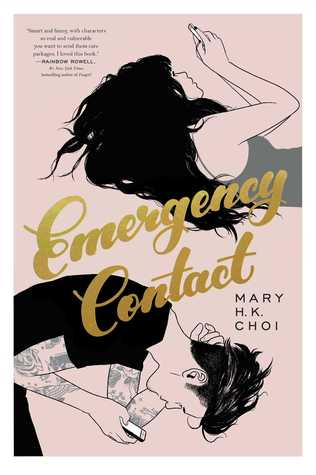 Emergency Contact just made me feel warm and fuzzy and happy.
Book that made you cry or nearly cry in 2018: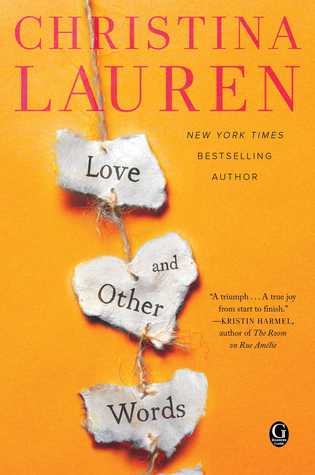 It's really, really rare for a book to make me cry, but Love and Other Words had tears streaming down my face.
Hidden gem of the year:
Since I'm trying not to repeat books, I'm going to go with Frat Girl! I loved this book and somehow it only has 557 ratings on Goodreads!
Book that crushed your soul: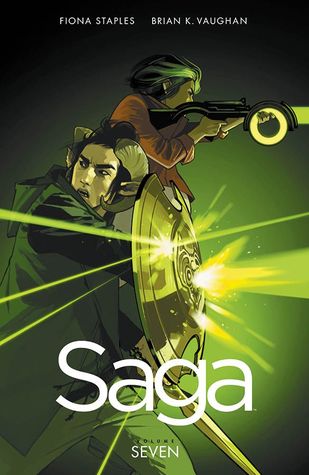 I'm still not over the way that Saga, Vol. 7 ended.
Most unique book you read in 2018:
I think that honor would have to go to The King of FU.
Book that made you the most mad (doesn't necessarily mean you didn't like it):
Fire and Fury made me mad, both because of the subject matter and the fact that it could have been so much better.
Your Blogging/Bookish Life
New favorite book blog/bookstagram/Youtube channel you discovered in 2018:
Everybody already knows that my favorite book blog of 2018 is Page to Page, run by my favorite person, Daniel.
Favorite post you wrote in 2018:
I'm a big fan of:
That's more than one, sorry.
Favorite bookish related photo you took in 2018:
Please enjoy this photo of me reading The Name of the Wind with my cat.
Best bookish event that you participated in (author signings, festivals, virtual events, etc):
Definitely BookCon!
Best moment of bookish/blogging life in 2018:
I would say that the best moment of my blogging life this year was hitting 1,000 followers.
Most challenging thing about blogging or your reading life this year:
I had a number of reading slumps where I couldn't even look at a book. You'd never know it looking at my stats, but there were weeks where I'd read 8 or 10 books and then weeks where I'd read basically nothing.
Most popular post this year on your blog (whether it be by comments or views):
My most popular post of 2018 was Top Ten Tuesday: Favorite book bloggers. I'm so happy that it's my most popular post and it always makes me smile when it gets another like or comment.
Post you wished got a little more love:
Honestly, my posts this year have gotten more love than I'd ever expected, but let's see… I wish some of my earlier posts in 2018 would have gotten more love.
Best bookish discovery (book related sites, book stores, etc):
I think my happiest discovery is my library's used bookstore and a used bookstore about twenty minutes away from my house. Also a disaster since I don't really need to be buying any more books, but at least I'm not paying full price anymore?
Did you complete any reading challenges or goals that you had set for yourself at the beginning of this year?
I did! I set several goals for myself in 2018 and I actually met all of them!
Looking Ahead
One book you didn't get to in 2018 but will be your number 1 priority in 2019:
My Plain Jane! I can't believe I haven't read this one yet!!
Book you are most anticipating for 2019 (non-debut):
By far, Serious Moonlight is my most anticipated. I would do just about anything to get my hands on this book.
2019 debut you are most anticipating:
After having a cup of coffee and nice conversation with the author, I have to say that the debut I'm most anticipating is The Story That Cannot Be Told by J. Kasper Kramer.
Series ending/sequel you are most anticipating in 2019:
Without a doubt, Darkdawn.
One thing you hope to accomplish or do in your reading/blogging life in 2019:
I have a whole post with my 2019 goals coming up, but basically, I have a few reading challenges that I want to complete and I want to do more collaborations with other bloggers.
A 2019 release you've already read and recommend to everyone (if applicable):
I've read one book so far that releases in 2019 and it was amazing. I would definitely recommend You'd Be Mine.
---
Have you done this end of year survey? Feel free to leave your link and the comments and I'll check out your post! Do we have any of the same answers for these questions? Anything you disagree with me on? Let's talk in the comments!